The metal dust has settled, and we're back into the swing of things again. We had an amazing time at the show. It's always a whirlwind, but well worth it to meet so many customers and students face-to-face. Here's our first round of photos.
Meet the Teachers Reception on Wednesday night:
Me! (Rebeca)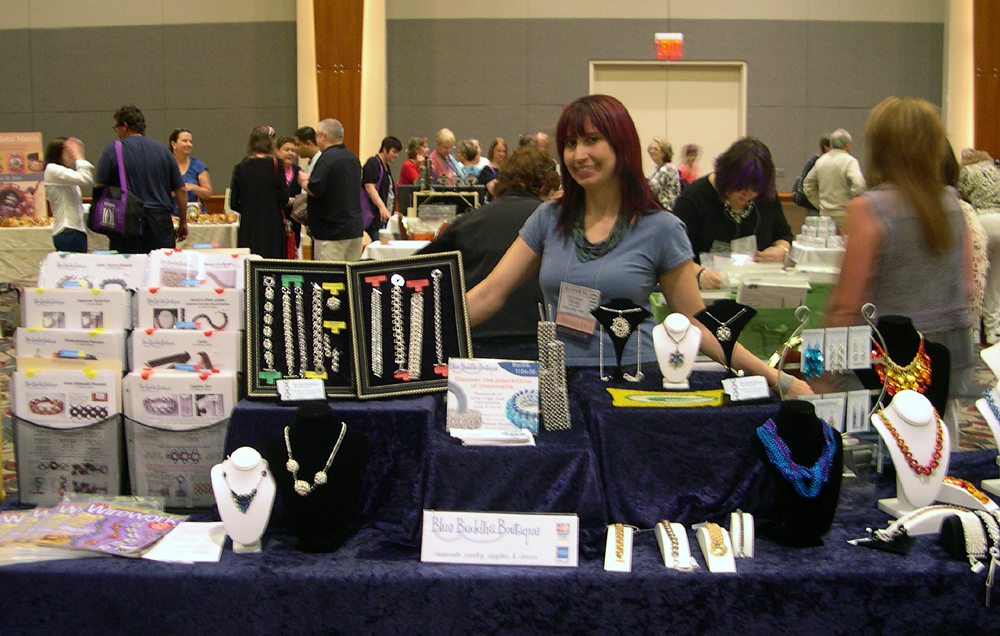 Kat: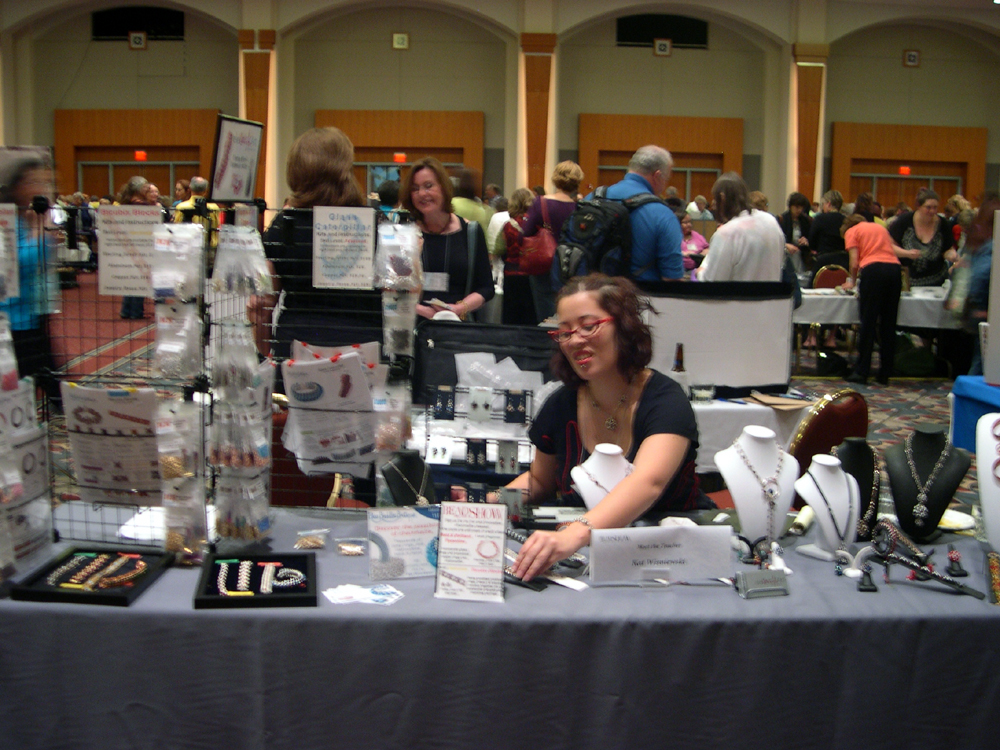 Vanessa: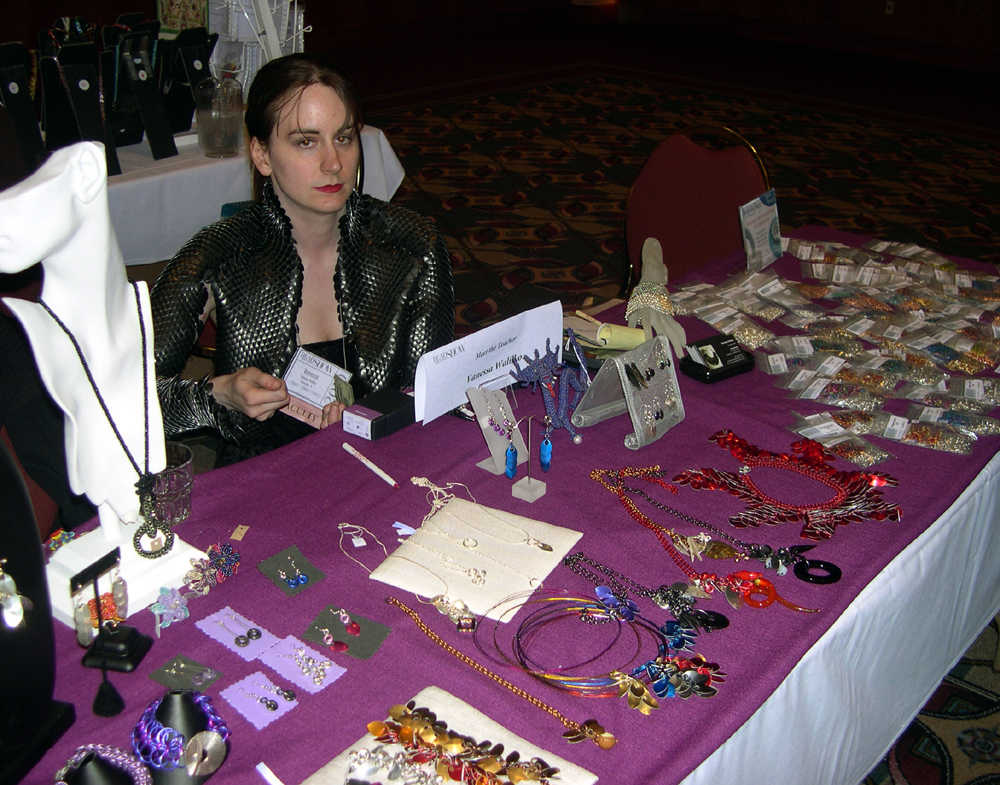 and a closer-up photo of Vanessa's awesome scalemaille jacket: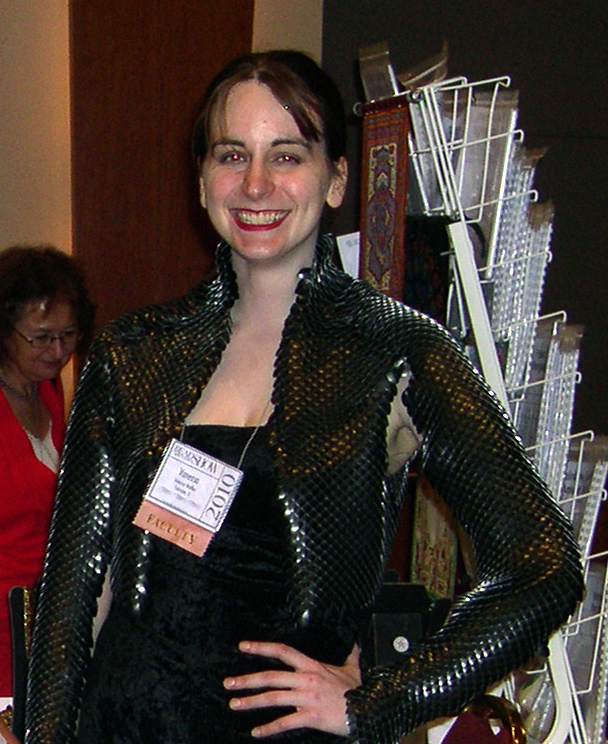 My table was back-to-back with Sherry Serafini, an amazing beadwork artist. It was great to meet her in person. One of the first things I told her was how much I loved the Aerosmith belt she'd made. (Confession: I am an Aerosmith junkie. So much so, that I even have 5 Aerosmith tattoos!) As soon as I'd said that, she grinned, turned around, and grabbed this purse off her table. *swoon*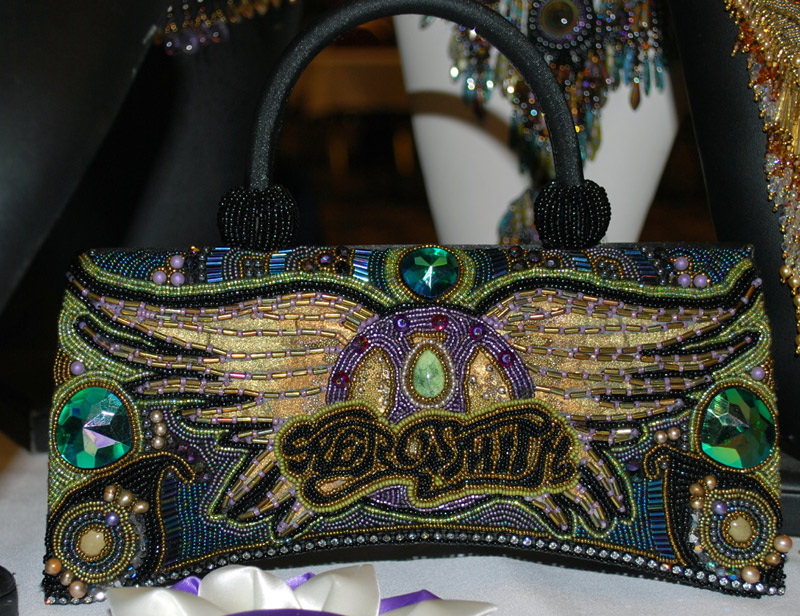 Stay tuned for more photos of happy customers in our booth, Bead Dreams and the B3 crew goofing off.