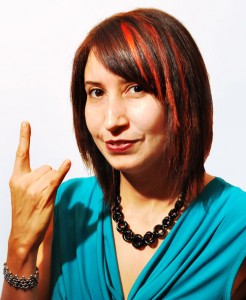 As I reflect back on 2012, I am once again touched, humbled and amazed at all of Blue Buddha's wonderful customers as well as our highly dedicated team.  For the past 12 months, we asked time and time again for you to support us, either by voting in various contests, or through our Jumpstart program geared to help ease the financial burden a small business faces when expanding.  And over and over again, you were there for us.  We received nearly a thousand votes for my Poseidon's Embrace necklace to be on the cover of the Crafts Report magazine.  We received hundreds of votes for both the Chase Small Business grant and the FedEx Small Business grant contest.  While its true that we didn't wind up winning any of these, that certainly doesn't dilute how proud and happy we are that you believed in us and wanted us to win.
And of course, we are also exceedingly grateful for the financial support so many of you showed during our Jumpstart crowdfunding campaign. As you know, we have moved into a new space and are facing a huge number of expenses in order to open this store that so many of you desire.  I struggled with deciding whether to crowd fund or not.  I thought that some people might think that a business should be able to take care of itself and not need what they might view as "handouts."  But on the other hand, I know that most businesses don't experience the incredible growth that our business has.  Along with that growth comes growing pains–finding ourselves needing a much larger space for the future, but not quite being able to afford it this fiscal year.
We wanted to teach classes, but had no classrooms or tables or chairs. We wanted to expand our product line and begin carrying rubber rings again, but we had no space to store the product.  So we surveyed you to see what you thought about our crowdfunding idea, and overwhelmingly, you loved it.  Through your support, the Jumpstart program ran from October through December, raising nearly $20,000. Stay tuned for a round-up as to how that money was spent!
---
Looking forward to the rest of 2013, I think you'll like what's in store for all of us:
Anniversary: 2013 marks our 10th year of business!  We'll definitely do some sort of online promotion as well as a gala event in Chicago to celebrate this milestone.
Retail Space: We are continuing to work on the buildout and hope to open our retail store in the summer or fall.  In the meantime, at least we've moved to a larger location so our team isn't tripping over one another every time they turn around!
Classes: Even though the retail space won't be open as soon, we'll start Classes and Open Studios by the end of February!
Account Enhancements: We are continuing to work on the customer account pages, adding the features you request most often.
New Products: We'll be launching many new kits and other components.  We're also looking to debut new colors of Anodized Aluminum.
Internal Development: We are beginning Open-Book management, which will educate all B3 team members on the ins and outs of business finance and help us all work toward building the foundation of a fiscally strong company that can endure for a century.
Chained #2: Yep, I am finally starting to write the followup to the incredibly successful CHAINED.
Dedicated Customer Experience Manager: We are in the process of hiring our first Customer Experience Manager to ensure we continue to deliver top-notch service and stay in tune with all your needs and desires.
Oh, yeah, and there will probably be more contests in 2013.  Just 'cause we didn't win this time around, doesn't mean we won't keep tryin'!
---
We are looking forward to 2013, and we can't wait to see what you create in the new year as well.  As always, keep showing off your work on our page on Facebook.  We love being able to help you make your creative visions a reality.  You are the reason for our existence, and we thank you deeply.
May you all have much success, health and happiness in 2013!