Final Kits Assembled at Blue Buddha!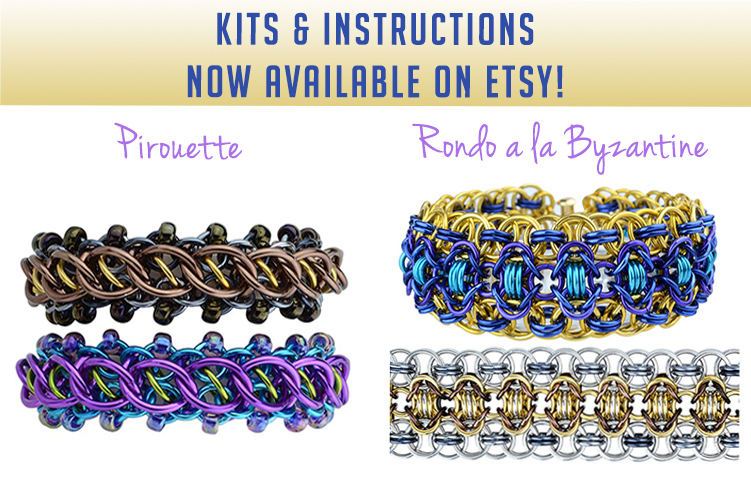 Woo-hoo! I've added 100+ kits to the B3 Etsy shop for my new Pirouette design and an updated version of my classic Rondo a la Byzantine weave.
Both kits were assembled at the Blue Buddha warehouse before we shut down. This is your LAST chance to grab an authentic Blue Buddha Boutique kit with the last of the B3 rings! Quantities of some colorways are extremely limited (and one is already sold out–the students at Bead Fest grabbed all I had). Shop now to ensure you get the colorway you want!
IIf there's a project you'd like to see me add to our Etsy shop, or any weave you'd like to see me make a tutorial/video for, please leave a comment below!