Those who remembered our claustrophobic booths from years past (10 x 10 last year and *gasp!* 10 x 5 the year prior) were pleasantly surprized with our 20 x 10 booth this year. It seemed almost luxurious with space
Look how many people could fit inside at once, without being elbow-to-elbow!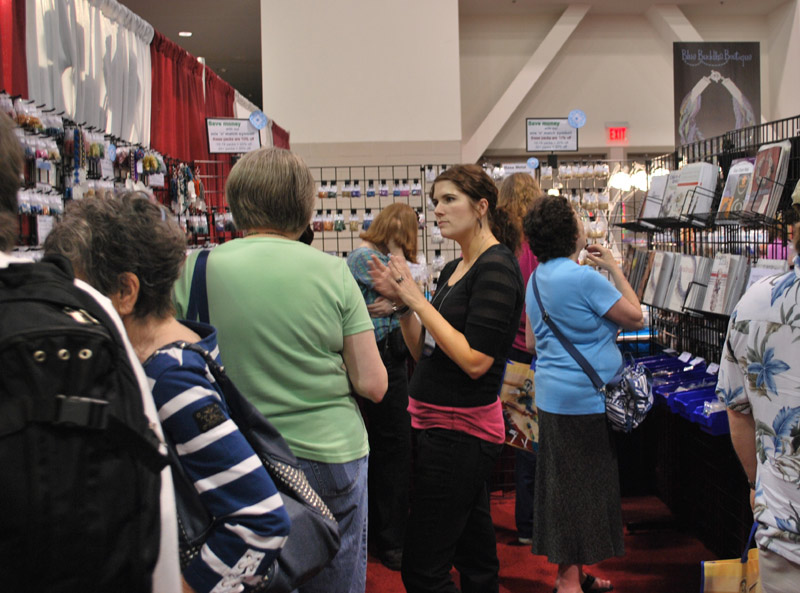 Here's another shot of the booth: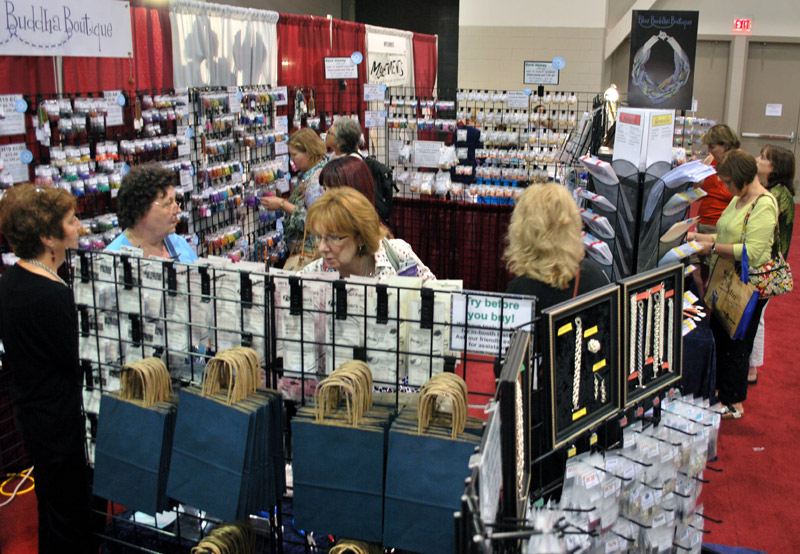 And a view of all our base metal kits & instructions along with Spider's DVD: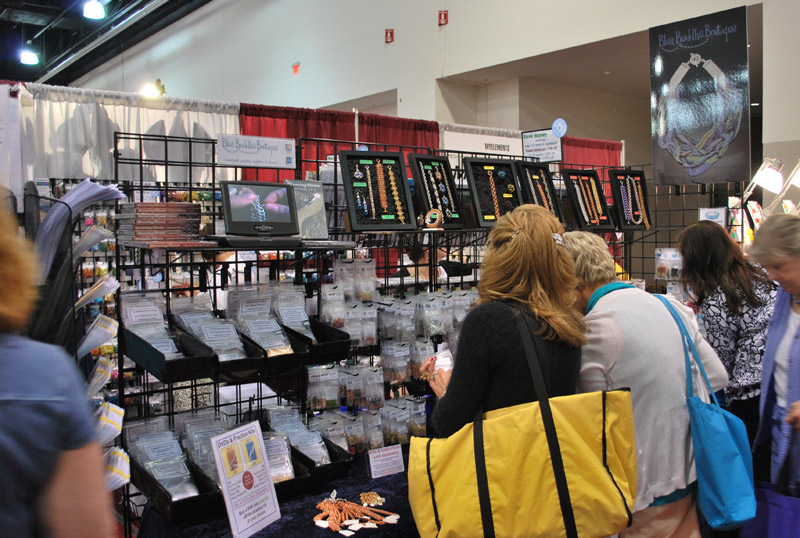 You may remember that we were doing a special goody bag giveaway each day of the show. On the first day, there was literally a crowd of people running toward our booth, eager to show us that they'd found Zed's head: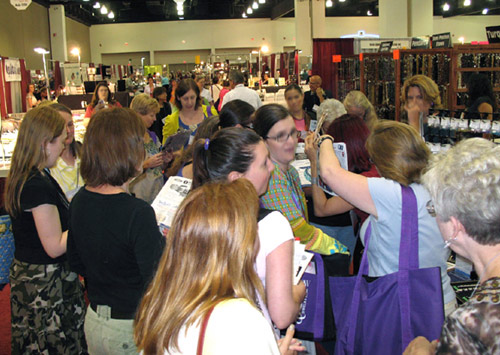 Unfortunately, most people got it wrong. (We didn't make it easy, we admit!) But enough folks got it right, that the goody bags were gone within about two minutes. We really admire the people who got it wrong on Thursday, but came back again on Friday to give it a try. Here are Friday's three lucky winners: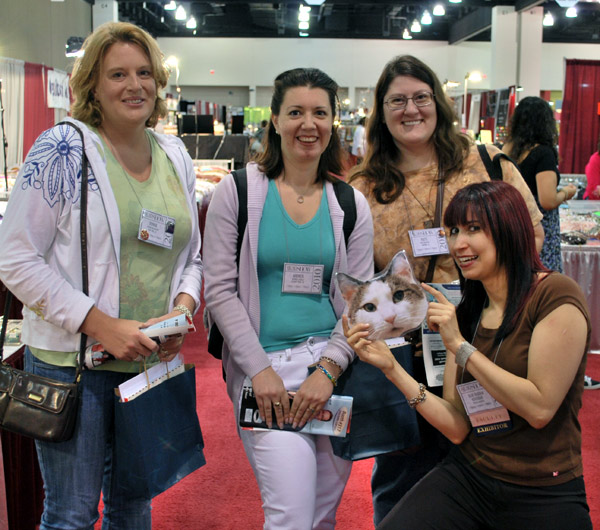 Here is Kat with one of Saturday's winners. We love that she's sporting a Celtic Visions Star pendant, one of our best-sellers at the show!