We introduced our new "By Artists for Artists" at The Bead&Button Show this past year and have since received a number of applications from interested artists.  As we get closer to being able to fully launch the program and begin working with these artists, we want to share the experiences of one of our established B3 Designers, Kat Wisniewski, regarding creating products for Blue Buddha.

============================================================================


When did you start designing for B3?  2008. Glass Caterpillar Bracelet
In your opinion, what makes B3 tutorials distinctly "B3"?  The fact that there is a photo for each and every step, which showcases how to hold the weave, where the pliers are and the path the ring should go through.
What is the hardest thing about writing instructions?  The text must very accurately describe what is going on in each photo.  The photo editing can take a lot of time and adding in arrows that make sense is tricky for sure.  
You photograph many of your own tutorials, what's one thing you've learned about that that you could share?  It's great to have an extra pair of hands, just to take the photos.  I also use the tool called "Helping Hand" with fishing line to help hold a weave in a certain position while I shoot the photo.  Great lighting and a camera with aperture and F-stop settings is a necessity!  Some metals and colors have to have light adjustments made and a great camera will help do this for you–without actually changing the lighting.
How do you come up with new projects?  I spend hours thinking about and testing what weaves I know, seeing how I can alter them to make them very different.  Other times I try a brand new weave that already exists and then see how I can alter it to be very different.  Many times think about shapes and figures that I enjoy and see how I can adapt those shapes into jewelry designs.
What have you learned from being a B3 designer?  To set myself apart from other designers, I decided to specialize in chainmaille with glass rings.  I've learned tons about photoshop editing, photographing jewelry, and writing clear and concise text.
Do you sell the projects/instructions you created for B3 on your own?  Yes, after the exclusivity period, I have sold the instructions on my own through my shop on Etsy.  I sell anywhere from 2-5 per week and notice that there is a great demand for quality chainmaille and wirework tutorials.  I have international customers and domestic customers that have made multiple tutorial purchases from me.
What do you feel it means to be a B3 ambassador?  I feel good about supporting a local craft business that employs other artists and works hard to help customers learn the craft.  I am thankful for the support they have given me to be a designing artist for the company.  Being an ambassador means that I showcase my support for the company to my students and customers in a variety of ways including using them as my primary supplier, being a knowledgeable expert while using reference tools from B3, and producing high-quality and inspiring products for the company.
What characteristics do you think make for a successful B3 designer?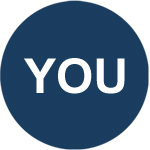 1. You have to be a truly knowledgeable expert, which means it is not just what you know about chainmaille, but that you make a very strong effort to know everything there is to possibly know about chainmaille.  If the advice and technique you share is limited to what is only your experience, you credibility will certainly be challenged and possibly lost when other experts find your errors and lack of expertise.
2. The ability to design inspiring, revolutionary products.  Also the ability to take a previous idea, pattern, or weave and simplify it so that weavers at all levels can re-manufacture it.
3.  You have to be willing to share! Many people may want to make a design that you have originated and it may appear everywhere in a short period of time (as the Glass Caterpillar did) due to B3's immense customer base, so you must be OK with knowing that once it is released, it is no longer just yours anymore–it will be available to everyone.

============================================================================
If you're interested in becoming a B3 Designer, learn more about the program and how to apply here.  To find out more about Kat's experience, post your questions in the comments section below, write the on our wall on Facebook or Tweet them to us.