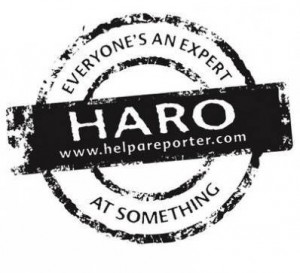 We subscribe to a great service called "Help a Reporter Out" (HARO) which connects reporters and other writers/publishers with folks who fit the bill on the stories that are interested in writing (highly recommend this for all you small business crafters out there!)

This post came through the other day and we felt it might be just perfect for sme of you folks!  Check it out and be sure to let us know if you and your craft end up being included in what sounds like it will be a very cool book!
=========================================================
Summary: SELLING ART, CRAFTS, VINTAGE ITEMS ONLINE
Name: Steve Weber Book (print)
Category: Business and Finance
Email: [email protected]
Media Outlet: Book (print)
Deadline: 7:00 PM EST – 30 September
Query:
For a book on how to create and sell handcrafted and vintage items online, I'm looking for sellers active at Etsy, eBay and other online venues. I'm looking for avariety of people who are passionate about this, either as a one-person part-time business, or a full-time enterprise with employees.
The book will feature traditional arts and crafts like knitting, woodworking and jewelery making, as well as the practice of recycling/upcycling used items into new fashions.
Please describe:
1. How you got started with your craft or line of merchandise
2. How your business has evolved since you stated, and how
you've managed the tough economic climate.
3. Your creative or item-scouting process.
4. How do you attract customers and get repeat business?
5. What percentage of your business is online/craft
show/consignment/store? What are the trends?
6. What is your procedure for valuing/pricing your items?
7. Please provide links to your online shop or Web site.
Since these contributions will be used for a photo-illustrated printed book, photos are encouraged. For people who will be featured in the book, I'll respond with follow-up questions. If you are not familiar with my line of e-commerce books, please search Amazon.com for "Steve Weber" or email me for samples.