As most of you know, we've completely outgrown our current facilities and are bursting at the seams.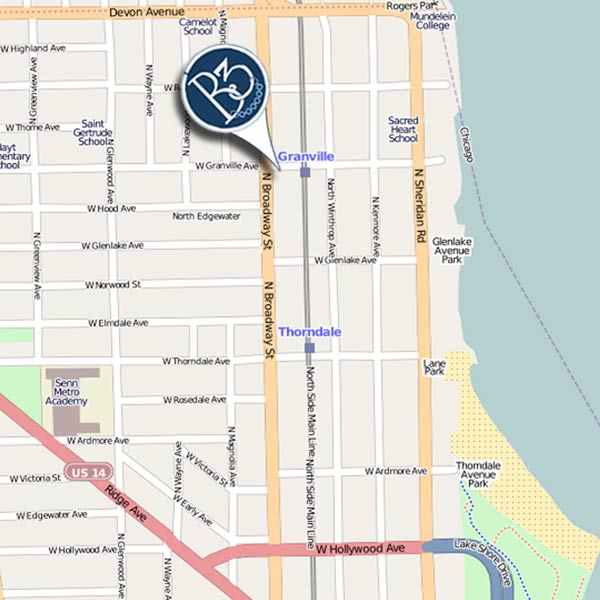 We spent many months looking long and hard at dozens of spaces in Chicago and finally found a perfect spot in Chicago's Edgewater neighborhood! We'll be just steps away from the Granville stop on the Red Line.
This storefront will provide a flexible and interactive space for folks to learn and an energetic space for people in our community to be creative. It'll also be a comfortable place for our staff to work. (Yay, no more being crammed like sardines into a 1,300-square-foot space! Seriously, it's amazing that the B3 team members have managed to stay cheerfully productive in such cramped working conditions.) Well, the new space can be all that with a tremendous amount of love and care, that is. As anyone who has taken on a home renovation can tell you, this means far more than simply a coat of paint or a new wall here or there.
Like most of the other spaces we looked at, this building needs a major overhaul, including—just to name a couple things—building a fire-proof wall and doors to the basement storage, reconfiguring the plumbing to account for the city-required drinking fountain fixture, leveling the floor, and building walls to accommodate our unique mix of classroom, retail and operations needs.
All told, it would cost us $250,000 to build our facility completely right now. This is a staggeringly high figure especially for a bootstrapping business like ours! We thought for sure that with a little ingenuity and number crunching we could cut that figure into a friendlier one. Alas, that is not the case. Just as we're committed to keeping as much manufacturing here in the U.S. as possible, we're committed to using licensed workers for this job and making sure the renovation gets done right, so we don't have to go back and patch anything up later.  If cutting corners means the whole thing falls down, well, that's not an option.
So we have chosen to approach this build out in stages. We intend to use our creativity to make an imperfect space work as we tackle necessities first—it's the smart thing to do for our business and we're armed with those years of bootstrapping to make it work!  We're sacrificing opening the retail storefront to get our crew moved in first—now we'll have the space to hire more people, which translates to faster order processing.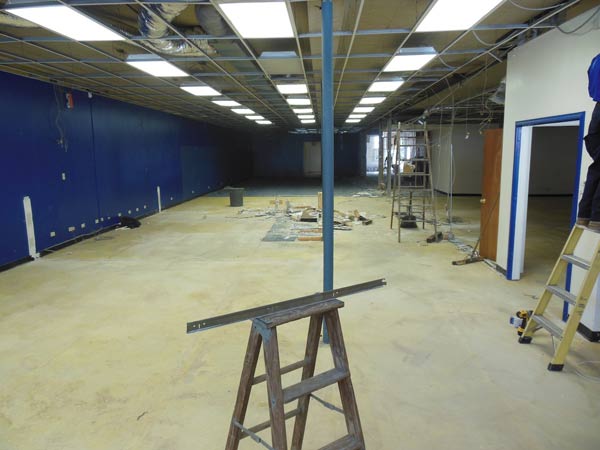 Our new space will also allow us to finally expand some of our product offerings, because we'll have lots of square footage to house inventory.  We're making it a priority to open our classroom and video room, so we can get started on local—and eventually, Internet-based—classes. Other plans, like an employee kitchen area, additional inventory walls and shelving, sealing the basement, creating our Museum of Modern Maille, will have to wait for now.
Even with our modified buildout, we still need to come up with $100K to cover the bare essentials to get us moved in: flooring/electrical needs, compliance with city regulations, a bit of plumbing and carpentry and furnishings.
Although Blue Buddha generates more revenue than 97% of the women-owned businesses in the U.S., it doesn't mean we're raking in the cash. (I once went to a business workshop and the presenter suggested, as a way to cut costs, giving up on the corporate country club memberships and private jets. Um, whaaaa…? *grin*)
In the craft & hobby retail industry, the average net income for a business our size is about 4%. (We do strive to be above average in what we do, but there are certainly limitations to how profitable we can be.) In layman's terms, this means for each $1 a customer gives the business, after all expenses have been paid for, only 4 cents stay with the business. Actually, one of those cents—or more—goes to Uncle Sam, and so the remaining 3 cents are what can be used to build the business's nest egg. As you can see, it takes a very long time for a nest egg to become of sufficient size to support a buildout, a longer time than we've been in business thusfar. And it would take an even longer time for us to pay back the interest on a loan buildout.
So even though we've bid adieu to our dream $250K build out, we still are facing our biggest expense to date.  Expansion is essential to our future success, so we're excited to move forward, but we'd like to incur as little debt as possible.  You can help us expand by participating in our Jumpstart Program.