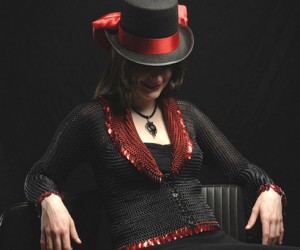 We asked B3 Ambassadors and chainmaille experts Omni Mee and Kat Wisniewski for tips on creating chainmaille clothing back in August. Today we're adding to the knowledge they provided with even more tips from Vanessa Walilko, another B3 Ambassador and recent 3rd place winner in the Wirework category of the British Bead Awards (among many other honors for her epic creations.)
Check our her answers to your burning questions below and stay tuned to our blog for more "Ask an Artist" posts in 2013!
---
Do you have experience making clothing with tradition materials? Do you think it's important to be familiar with the skills needed to do so before attempting to make mail clothing?

I've been sewing since I was a kid, first tiny stuffed toys and then clothes. That being said, it is absolutely not necessary to have any of the experience before making chainmaille clothing. It's a different beast and a completely different spatial skill set is necessary to make it work. I can design mail clothes with ease. I still haven't cracked pattern drafting for fabric clothes.
How do you determine which weave(s) will work best for your project?

It depends on the piece. European 4-in-1 is my go-to because it's the most versatile. It's the only way you can do darts effectively–and that's necessary for really good shaping. The question I usually have is, "What size ring?" and that's usually dependent on how I want the piece to lay. I've done everything from D20s to T16s. So much of what I do is based on the texture I want the piece to have. Also, for the kimono, I used a Japanese weave because, well, it's Japanese! What else was I going to do? But I had to play around with which variation to make sure that the metal fabric draped properly.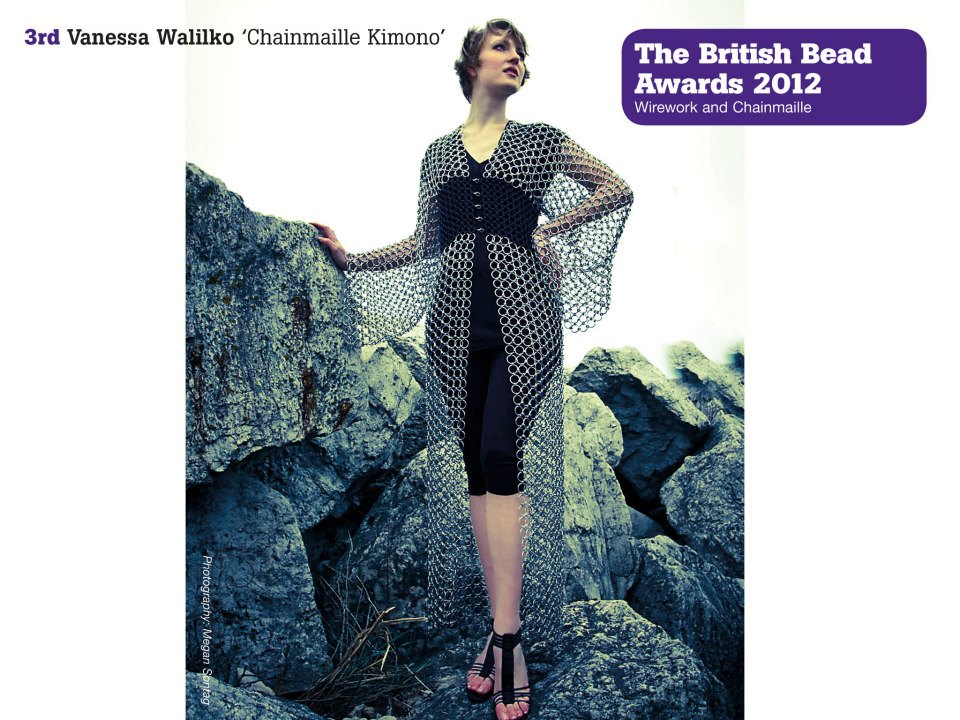 How do you approach figuring out how many rings your project will need?

I'll do a test swatch, figure out how many rings will go in a square foot, estimate the square feet of the project based on my measurements and then add about 10% because I always need more. Do you hear that maillers? You will ALWAYS need more rings than you think.
For any of your projects, did you start with a pattern? Is it possible to adapt patterns found in sewing stores for maille?
No patterns. I build the pieces to my body. As a result, they take forever. I feel good about making a truly unique piece that way, though.
What kinds of closures do you recommend using for clothing pieces?

There are plenty of beautiful toggles on the market. I try to use pieces that seem like a natural extension of the piece itself. It's cringe inducing when I see a well-constructed piece finished off poorly.
Learn more about Vanessa Walilko
Website: www.kalibutterfly.com