For the last two years, we've held a special "Show Off Your Maille" week in October to celebrate the creativity of maillers in our community and raise awareness for our craft which, let's face it, can still sometimes garner a strange look or raised eyebrow from folks not in the know. Each day this week, we'll share pictures of the jewelry our team is sporting and we invite you to show off your pieces by posting them to our page on Facebook or sending them to us in an email at [email protected].
Come on, be a show off!
---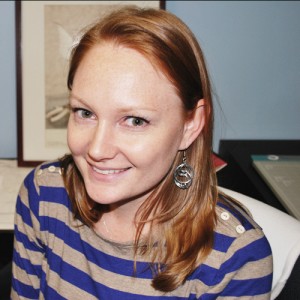 Betsy is our Social Media & Marketing Assistant which means, if you're addicted to our page on Pinterest, she's the one to blame. As one of our newest team members, she is also brand new to chainmaille and has quickly become addicted to the craft (we're sure none of you could possibly relate to that). *wink* Today she's showing off her Illusion Loops earrings which she made in a recent class.
Want to create your own pair?  Download the free tutorial right here on our website.
---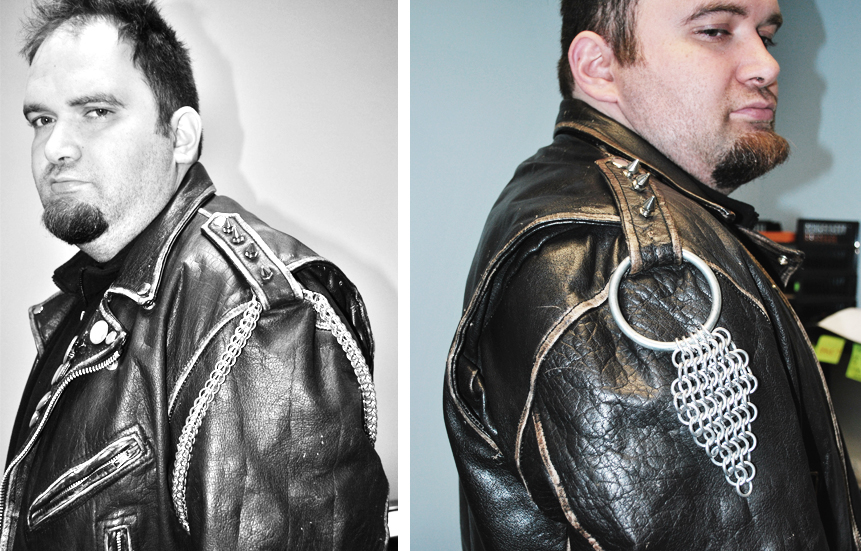 Omni is a B3 Customer Care Specialist, chainmaille expert, teacher, and designer. He's well known for creating epic chainmaille garments including his dress "Violet Vestments" and "Penny Pincher" corset so it's only logical that he'd accessorize his rockin' leather jacket with maille.
Learn these weaves yourself! Full Persian (shown left) and European 4-in-1/Mesh (shown right)
---