Here in Chicago, we are digging out of MORE snow and can't seem to imagine a world where we don't have to put on a parka just to take out the trash. Because we are surrounded with white snow, gray slush and even grayer skies, to say that we are eagerly anticipating spring would be an understatement.
Well color us happy to see Pantone announce their Color of 2014—Radiant Orchid. This lovely blend of fuchsia, pink and purple gets our creative juices flowing and feels like a promise that warmer days are just around the corner. (They better be; otherwise we're moving to Hawaii.)
Our love of this hue shouldn't come as a surprise. Here are just a few of our favorite kits with purple or violet AA rings.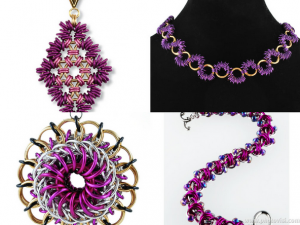 Coiled Japanese Cross Diamond Pendant
Even if colored metal isn't your thing, you can add an a bit of eggplant elegance to your piece with crystals or seed beads.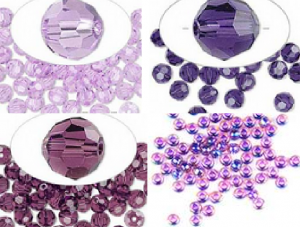 Tell us: What do you think about Pantone's choice of Radiant Orchid as their color of the year? (You can read more about how they make this decision here.) Are you you dreaming of springtime, dyed eggs and blooming hyacinths yet? Or is that just us?