Thank you so much to everyone who submitted guesses of how many L16 AA jump rings are in the jar!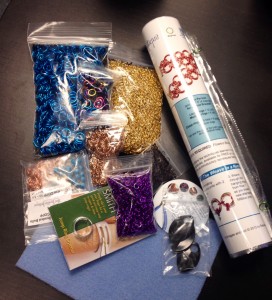 We received guesses between 2,000 and 3,000,000, and the winner – whose guess was within just a few hundred of the actual number of rings – is Leah R.! Leah guessed 19,756 and the actual number of rings in the jar was 19,485!
Congratulations, Leah. You are the winner of a B3 goody bag valued at approximately $75. Here's a peek at what's coming your way

Please email us at [email protected] so that we can arrange the shipment of your prize.
Happy weaving!