---
We love these D toggles as a closure for bracelets, but we really love using them to make a quick pair of dangly earrings!
Add some small rings, a little Euro 4-1 weave; maybe some chain with crystals or scales and VOILA!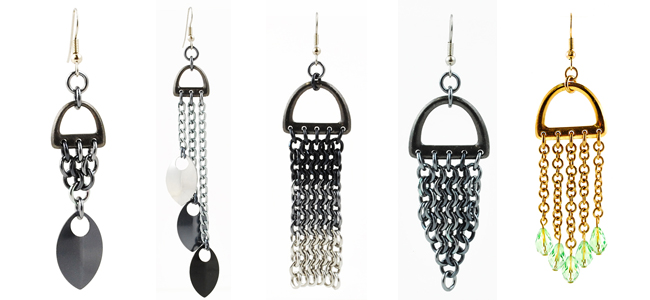 ---
As for something a little less … dainty. We really love the weight and durability of the B3 Steel Collection, including the square wire rings that have become so popular. Here's a few ideas of weaves that work well with our steel square wire.
Pictured below are a Helm Flower, Wobble and Dragontail.