This chainmaille artisan is a prolific portrait maker, and here's your chance to ask him about his work!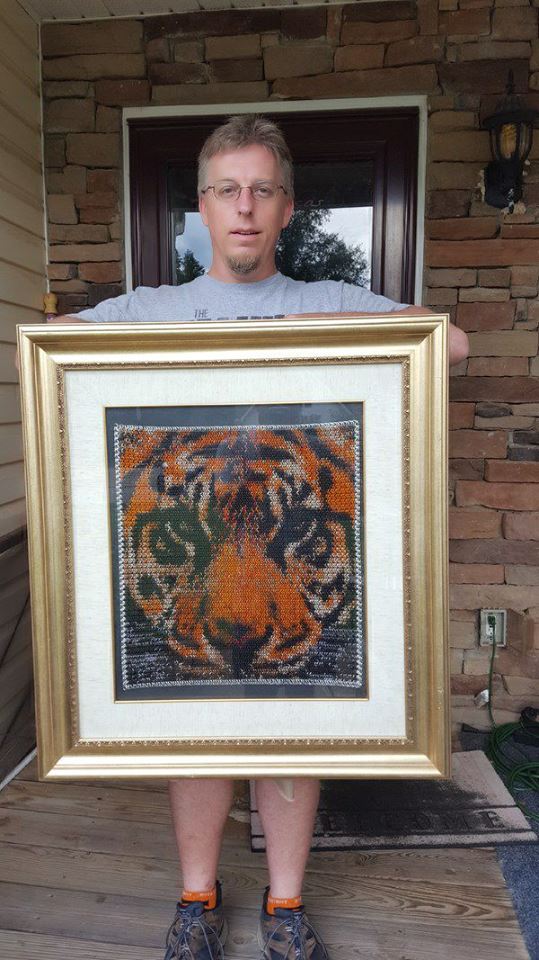 Time to meet another fantastic chainmaille artist who has agreed to let us pick their brain for our "Ask an Artist" blog series!
Tony Moeller is an incredibly talented artist in Georgia. He's captivated me with his gift for making portrait inlays out of chainmaille. Yep, each of the lovely pieces of artwork you see here is made one ring at a time!  See some of his work below, and let me know what sorts of questions you'd love to ask him.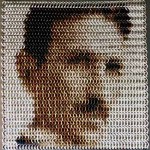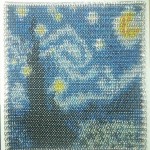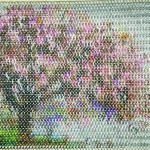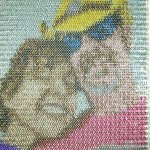 While many of his art pieces are about 8-12 inches across, he also creates plenty of smaller pieces: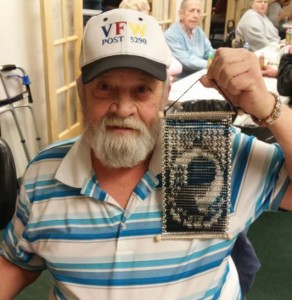 And, Tony is no stranger to a furry supervisor who likes to be close to the action!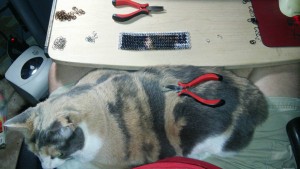 It's your turn to pick Tony's brain. Submit your questions from now until Friday, April 13th! Here's how to get your question to Tony:
Connect with Tony: