Be Inspired By These 3-Tone Color Fades Of Chainmaille Jump Rings
As most of you know, I love creating ombres with the chainmaille pieces in my Rebeca Mojica Jewelry line.
I finally created a sample sheet of many ombre possibilities to inspire me and help customers decide on colors for their personalized pieces. I printed the chart to leave it near my workstation, because I love looking at color and contemplating the possibilities!  I thought it might be inspirational for other artisans, too, so here ya go: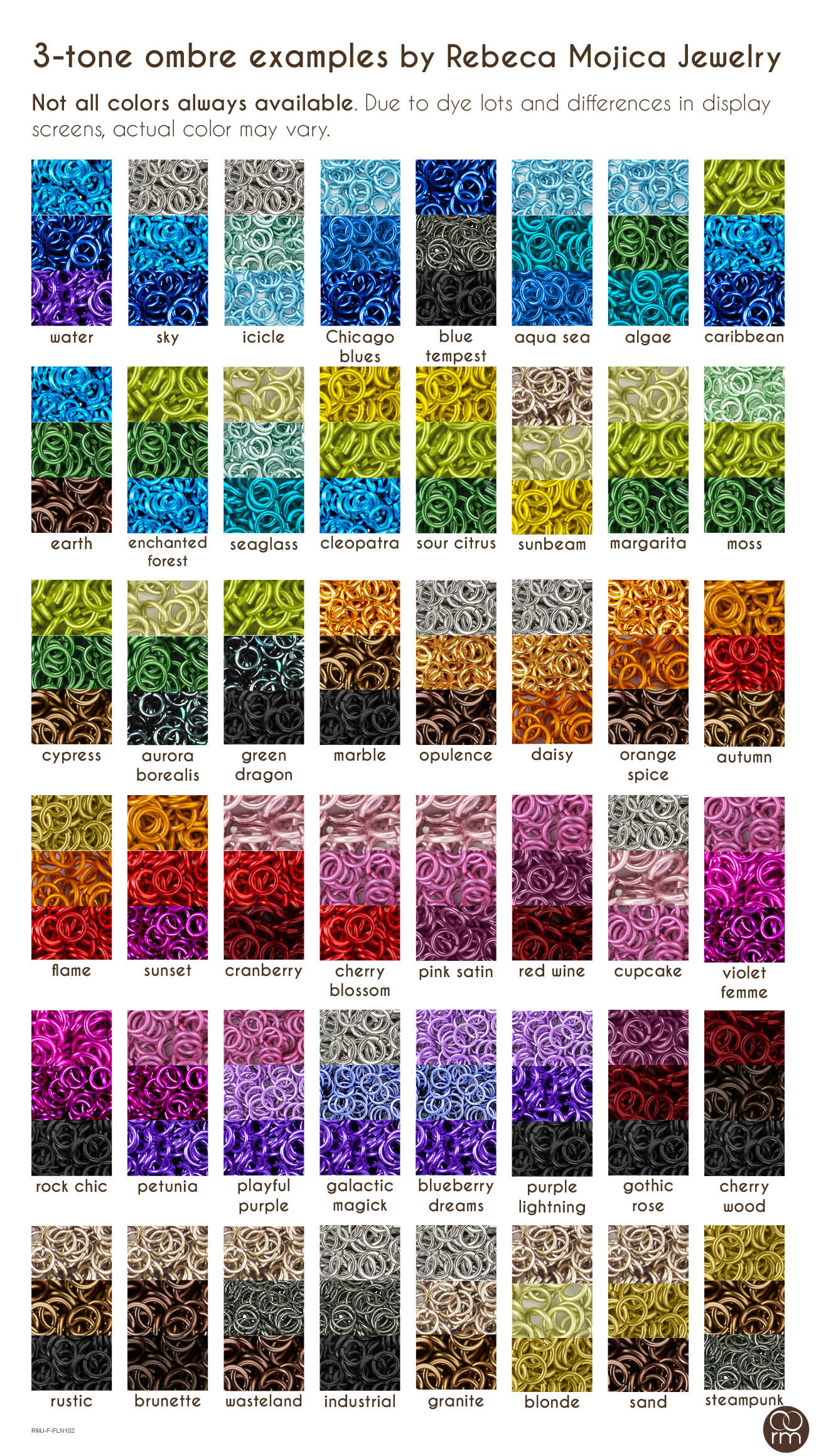 Here's the "water" ombre in action in my Tapered Mobius Necklace: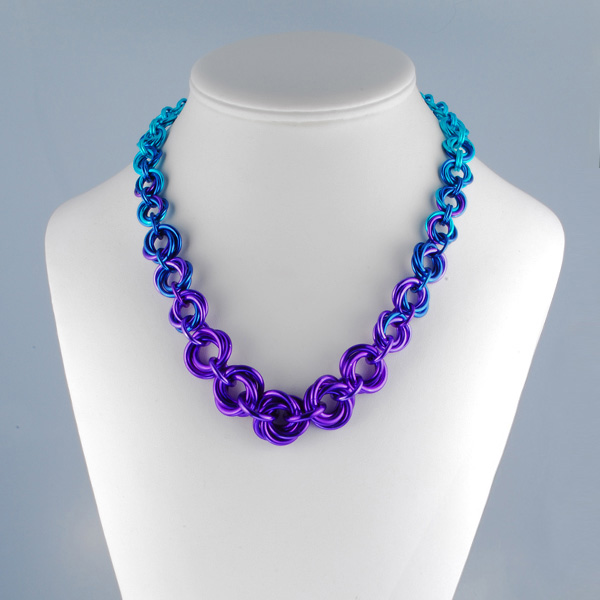 In chainmaille, the ombres work particularly well with mobiused pieces, because you can transition the color very gradually by changing the color makeup of each adjacent mobius unit. (If you'd like to know how to make the necklace, you can purchase the Tapered Mobius tutorial in the Blue Buddha Etsy Shop.)
Here are a few other examples of some of my most popular ombre pieces of jewelry: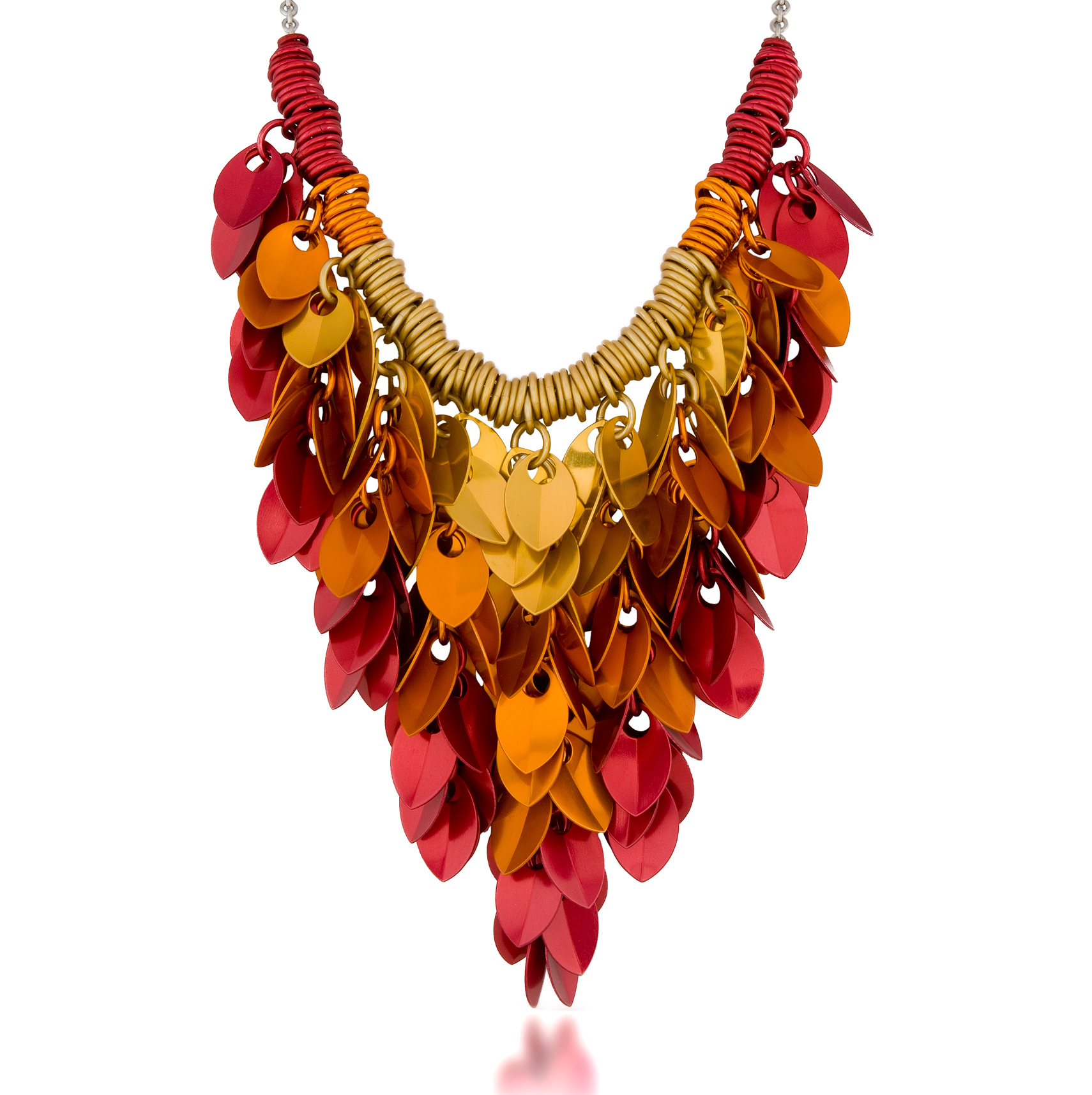 Purchase Elemental Leaves necklace tutorial.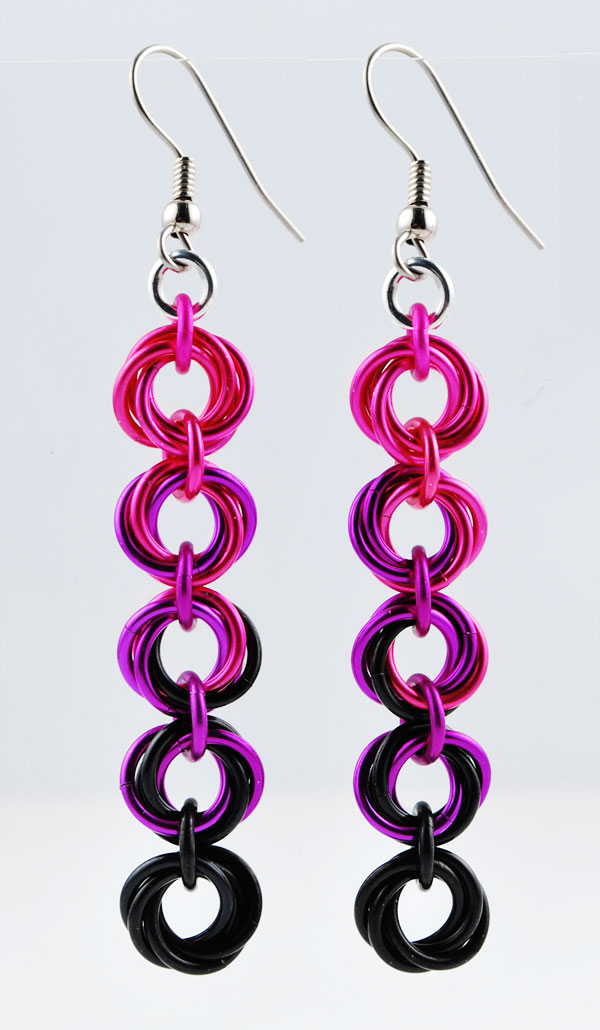 Free downloadable tutorial for Flowers Bracelet (which is easily adapted into the earring pattern shown here).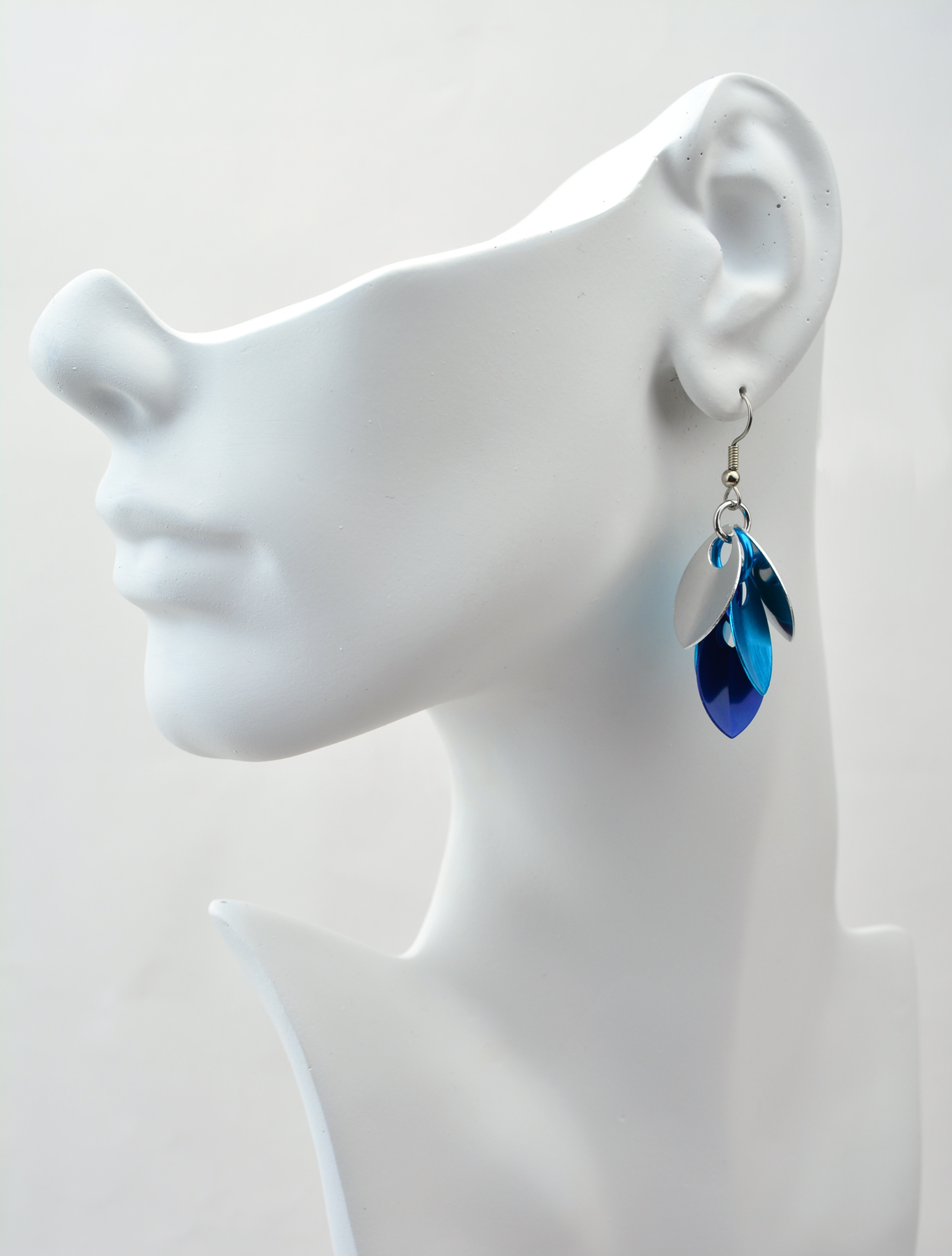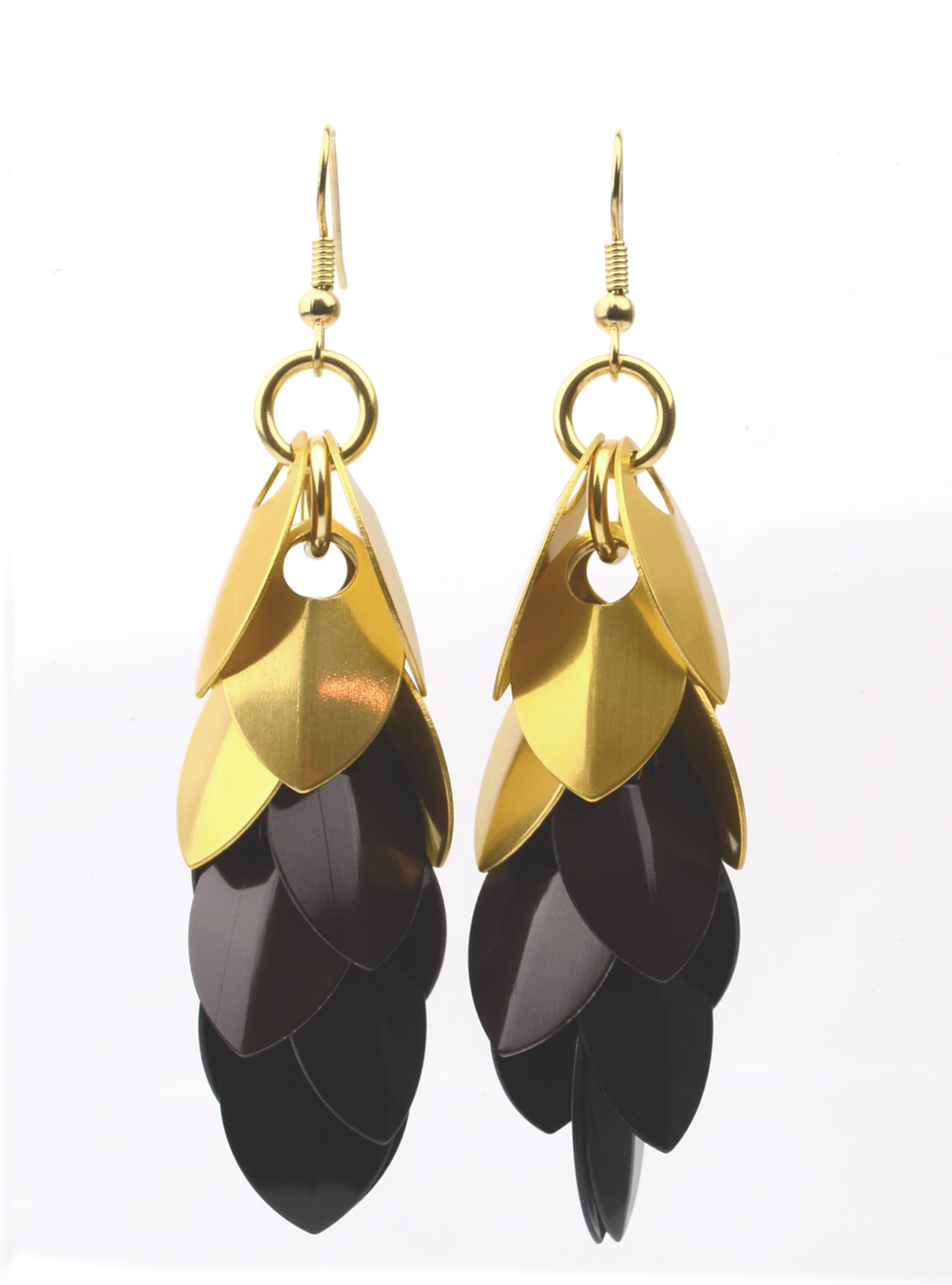 Free downloadable tutorial for Shaggy Scales. (Both of the previous 2 earrings shown are Shaggy Scales, just with the scales in different orientations.)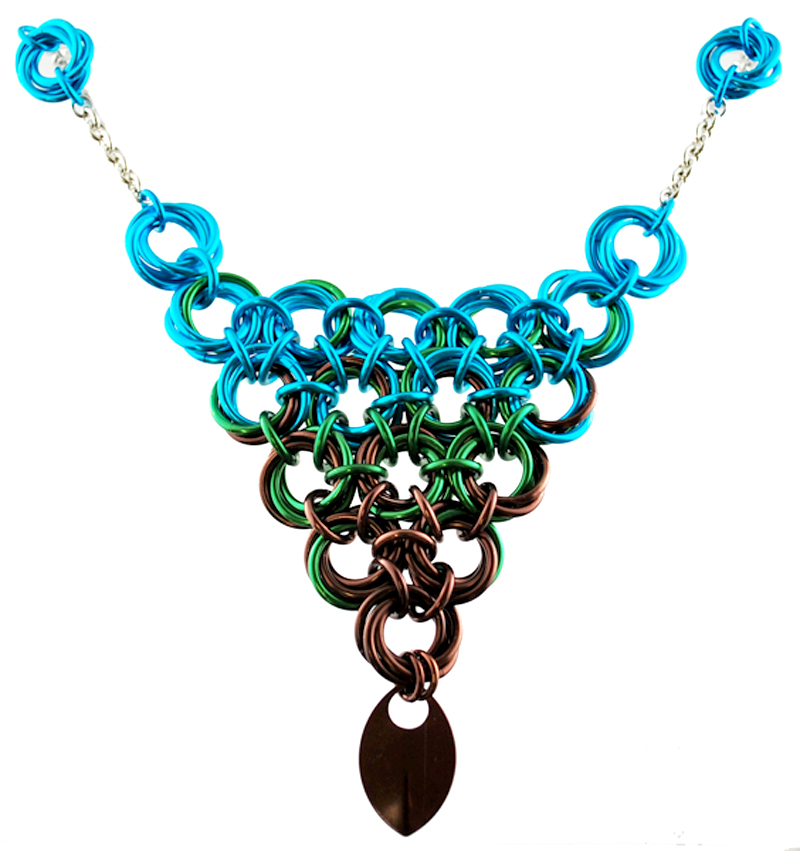 Purchase tutorial for Knotted Triangle Necklace With Scale.
Follow Rebeca Mojica Jewelry on Facebook or @rebecamojicajewelry on Instagram to see other colorful (and non-colorful) chainmaille jewelry pieces.