Disclosure: Some of the links to products below are affiliate links, meaning, at no cost to you, I may earn a commission if you click through and make a purchase. It helps me create content like this for you, and I thank you for your support.

Thank You To Everyone Who Purchased (Or Borrowed From The Library) My Book

It's hard to believe that my book CHAINED: Create Gorgeous Chain Mail Jewelry One Ring At A Time was published 10 years ago already! The book has been out of print since last year, and yesterday, I finally signed my last remaining copy of the book and shipped it off to its new owner.
You can still purchase CHAINED on amazon as a Kindle edition. There are also plenty of used paperback copies available. (There are also some new copies available, though the markup prices can be eyebrow raising!)
It's been quite a journey and I'm so thankful to each and every person who purchased a copy of my book or borrowed it from their local library. I hope you enjoyed making your projects. I'll likely create standalone PDFs of a few of the projects at some point, but right now I'm focusing on creating tutorials for new designs. I hope you'll continue along for the ride!
If you'd like to talk a walk down memory lane, check out this blog post from 2013 on the 3-year anniversary of CHAINED.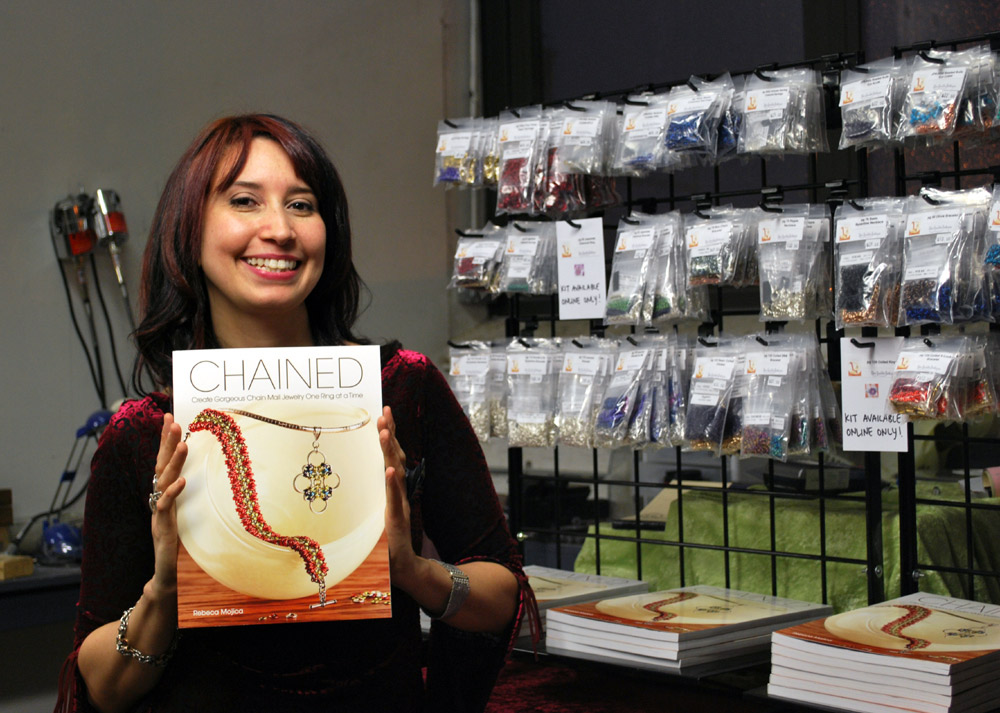 Thanks again! I'm so grateful for your support.