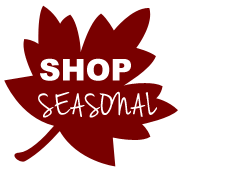 Apple picking, pumpkin patches, and corn mazes are fun activities to enjoy in the fall, but don't forget your chainmaille!
Grab some autumn-inspired kits and components before everything frosts over for winter. Shop seasonal kits and components inspired by changing leaves. And if you're someone who just can't wait for even colder days to come, a few of our winter-inspired kits are available as well. Check back often for more seasonal additions.

Quickly and easily purchase any ring pack in any metal. Shop using our Ringpicker tool!

about our kits, Kit projects,
HyperLynks,
starter packs, steel collection kits, seasonal kits, PDF tutorials, books, magazines, DVDs