Jenna & I just finished (what we hope is) the final photo shoot for my book. Yes!
Here we are finishing up the penultimate step of the final project. Notice the grey card that had to be in all the photos. We started referring to him as "Waldo" after the first couple shoots. We have a love/hate—well, mostly hate—relationship with Waldo.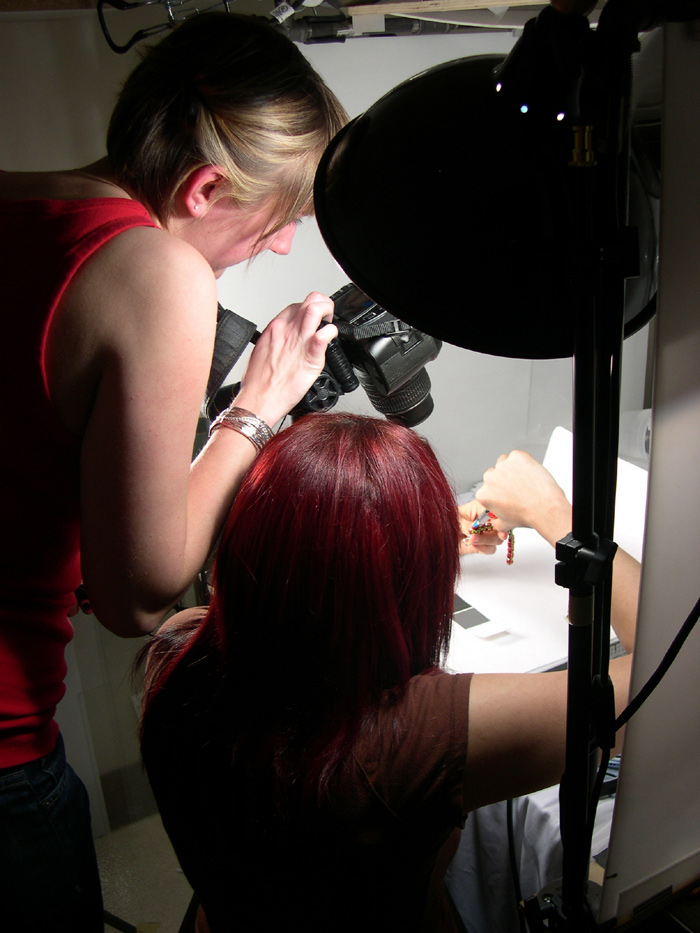 If you think it's cramped in our photo room, yes, you're right. Not only that, but hot! It makes me sweat, just looking at how close Jenna is to the hotlights….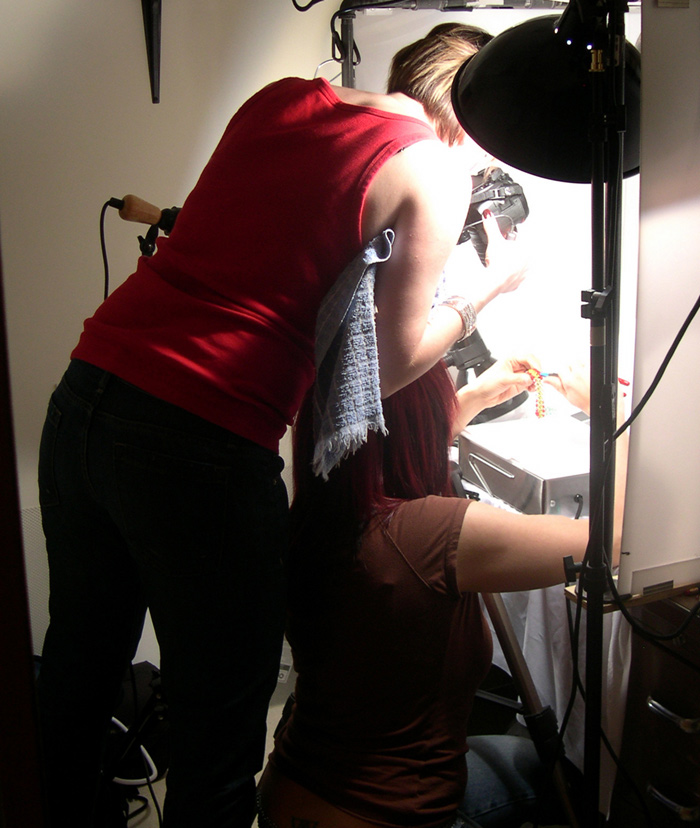 We probably spent about 80 hours like this—Jenna on her tippy-toes, and me squatting or on my knees…and we won't miss it one bit. We are so looking forward to developing a better photo set up, with more space, for the second book. Even if we only get a couple feet more, it's gonna seem luxurious!