Here's your chance to meet some of the friendly folk in the B3 booth this year:
Gail, wearing an awesome Jacob's DNA ladder necklace. We sold out of those kits in sterling in 1 day, and in base metal in 3 days. Whew! (And yes, we'll post more sterling kits online soon!)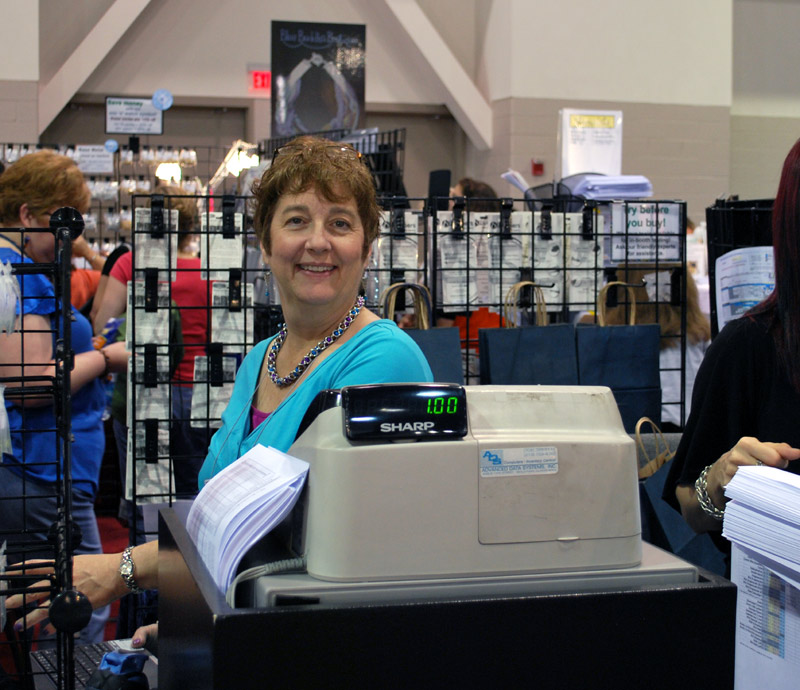 Lori, our cash-register goddess, decked out in Rebeca's chainmaille scarf & lots of chainmaille with beads that she made. She's grabbing a swig of water, which is typical booth behavior. It's amazing how parched one gets workin' the booth!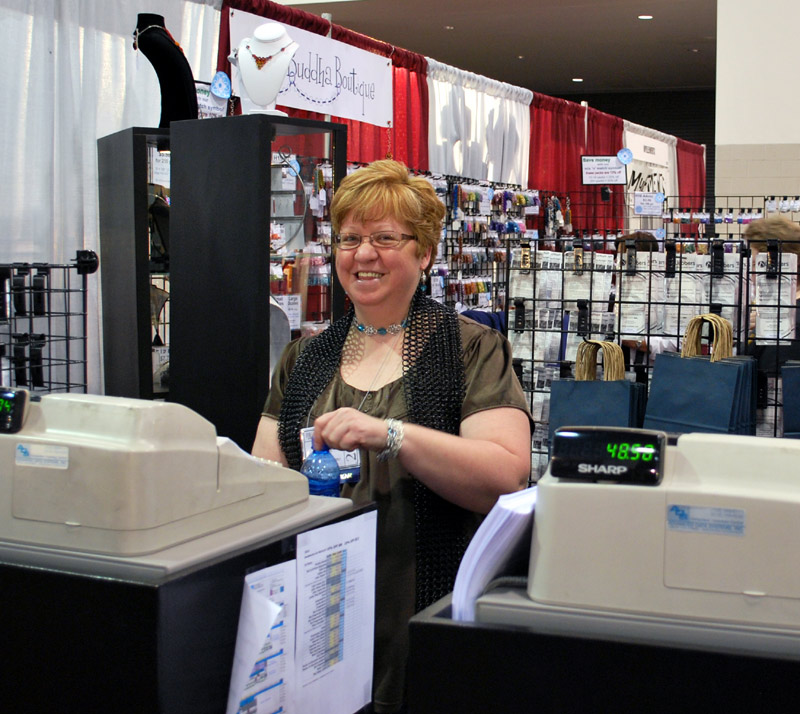 Omni. You can't see the chain- and scale-maille neck chain he made for his badge, but it is awesome. (There's a pic of it in the Part IV of the Bead&Button blog updates.)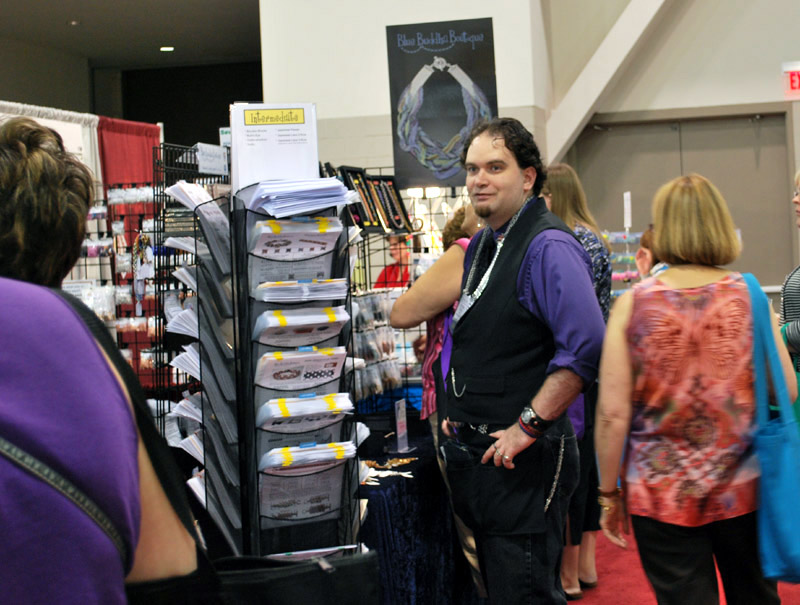 Rebeca & Spider, the fabulously talented chainmaille queen of Spiderchain.com.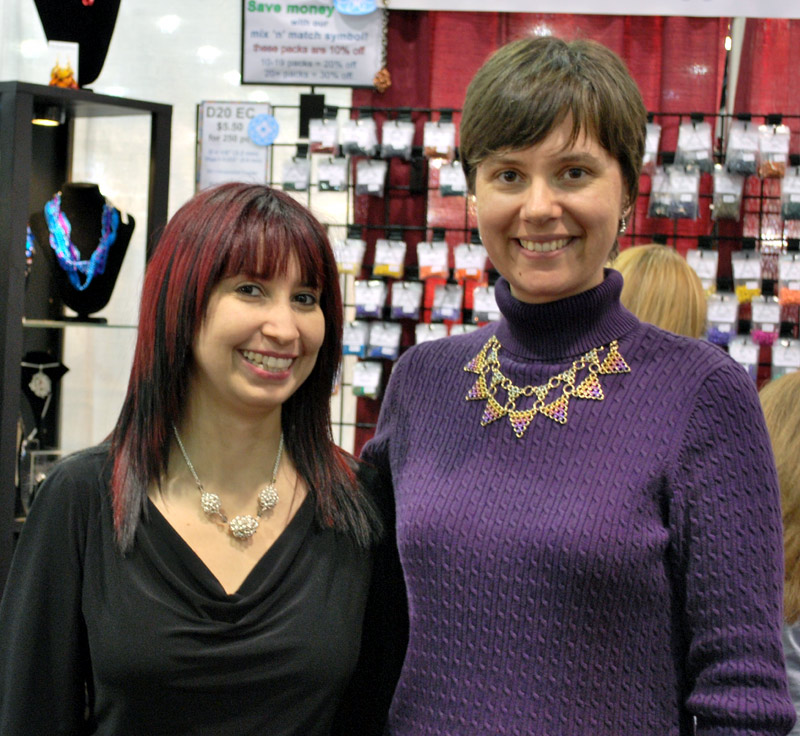 Per our usual tradition, we went for a group dinner to The Safehouse. Kat forgot the password to get in, and Lori, Omni & Omni's girlfriend never knew it in the first place, so they had to waddle like penguins in order to prove their worthiness as undercover agents and gain access to the restaurant. (Jen & Rebeca knew the password, but decided to be mean and not share. And be even meaner and take a photo! On the way home to Chicago, Rebeca reminded Kat what the password was, which caused Kat to give Rebeca a little punch. But we bet Kat will remember the password next year!)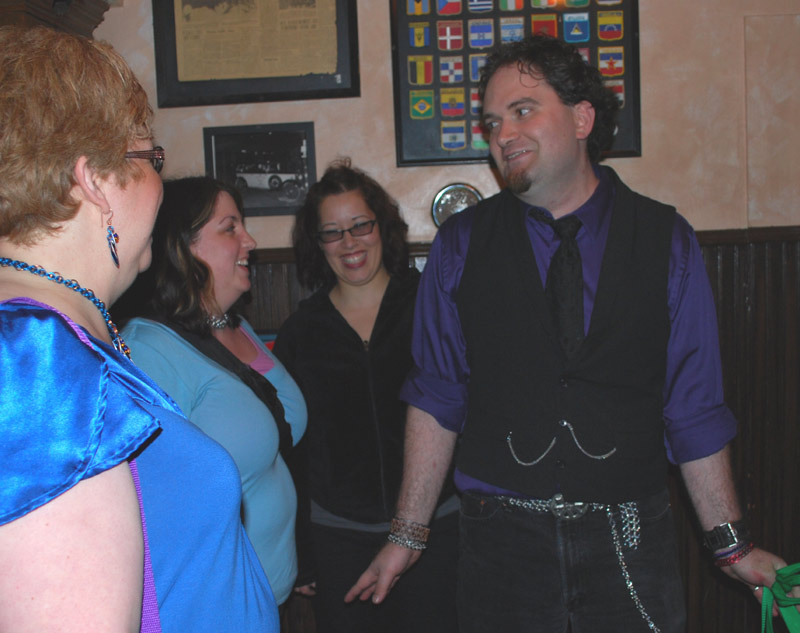 By the end of the show, we were a little loopy. Fire Mountain Gems had passed out hats to vendors and students, but no one was wearing them. So Rebeca decided to show FMG a little love by wearing the hat, but of course, what fun is a baseball cap if you can't wear it sideways? Here are Kat and Rebeca, with the hats on, and flashing the "pliers" signal. (Yes, the pliers signal in motion is indistinguishable from the "scissors" signal. Details, details…)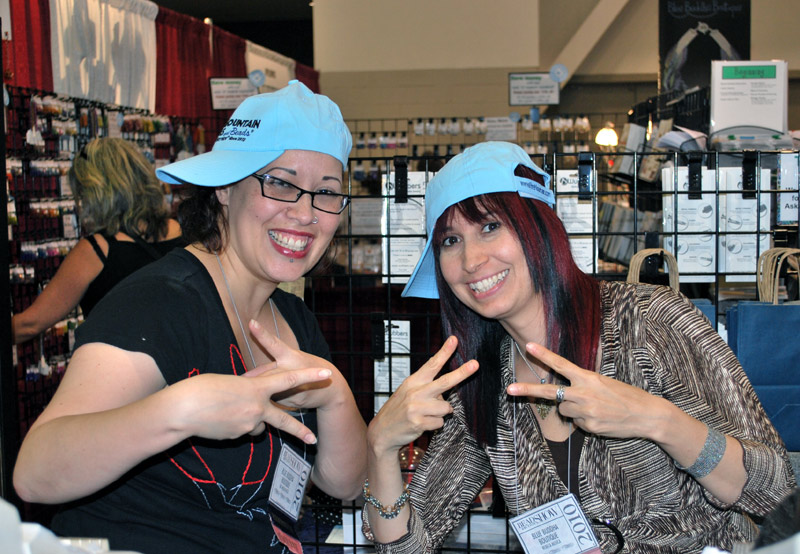 But Kat & Rebeca are no where near as cute as Jen in her hat…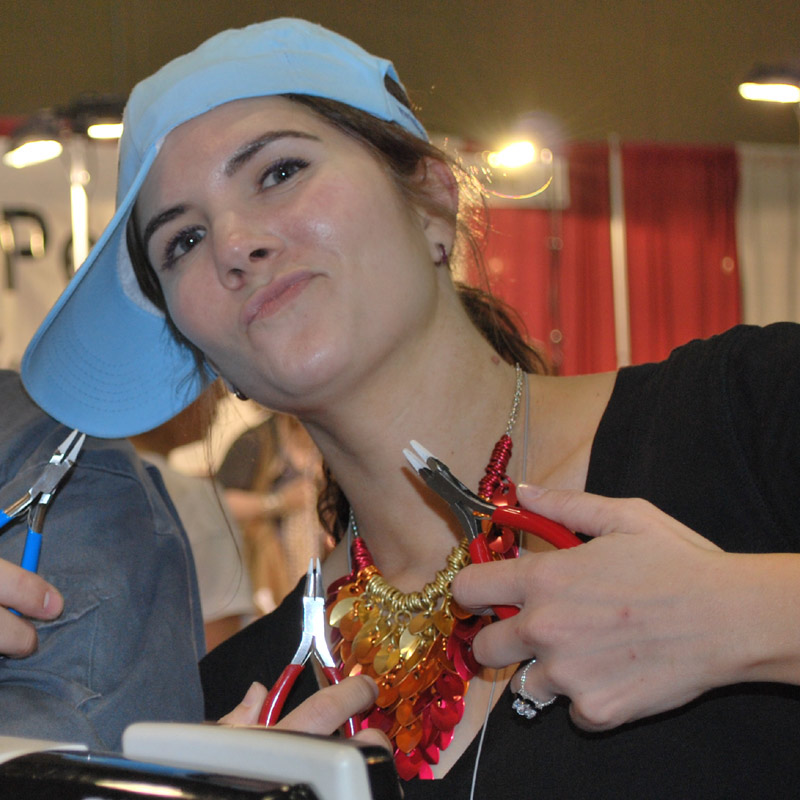 Finally, here is Rebeca with the pile of empty boxes of stuff we did NOT bring back to Chicago, because we sold out. Cool!