We are proud to announce Sara Richardson as the next contributor to our "Ask an Artist" series. Our first article in the series was chock full of great information about how to get started selling your own jewelry courtesy of Kat Wisniewski and Vanessa Walilko.  This next article is sure to continue providing you with awesome advice from professional chainmaille artists! Read more about Sara below and learn how you can submit your questions for her.
___________________________________________________________________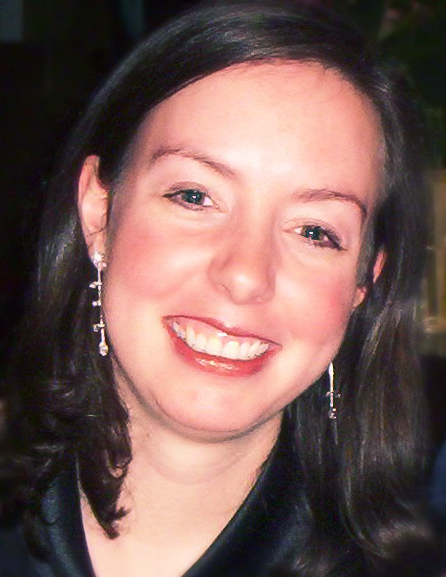 Sara Richardson was one of the founding editors of Step by Step Wire Jewelry magazine. She recently started her own business, Creative World of Sara, which includes her jewelry line, Lovestruck Jewelry.  She is also a freelance writer and editor. She has been making her own chain maille, wire, beaded, and mixed media jewelry for five years. Sara's work has been published in Creative Jewelry, Step by Step Wire Jewelry, Easy Wire, 101 Bracelets Necklaces & Earrings, and The Best of Step by Step Wire Jewelry (2010/2011). She has been published on the jewelry forum BeadingDaily.com, and is currently a guest editor on JewelryMakingDaily.com. In addition, Sara gives jewelry making parties for children and adults, and sells her jewelry at local craft shows.
Sara holds a Bachelor of Arts in Journalism and Mass Communication from St. Bonaventure University.  A native of the Buffalo, New York area, she currently lives in Chester Springs, Pennsylvania with her husband Michael, and Princeton, their Shetland Sheepdog.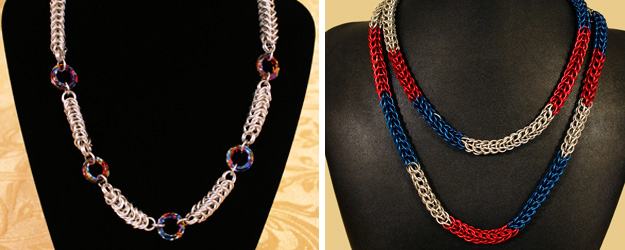 What do people most often ask for your advice about? People always ask me for tips for submitting projects to magazines. While I was at Step by Step Wire Jewelry, I was the first person to receive any projects and proposals, so I can provide many helpful tips in this area.
___________________________________________________________________
Want to know more about how to get your work published whether in print or online?  Sara is your gal.  We will be collecting questions for her through November 19th.  There are four easy ways to submit your questions: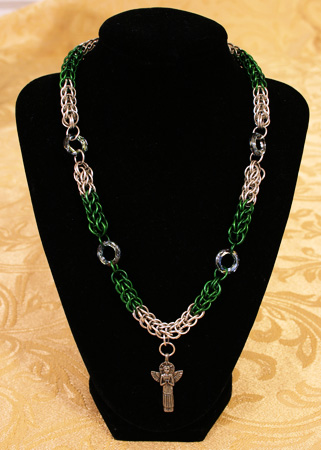 Learn more about Sara: