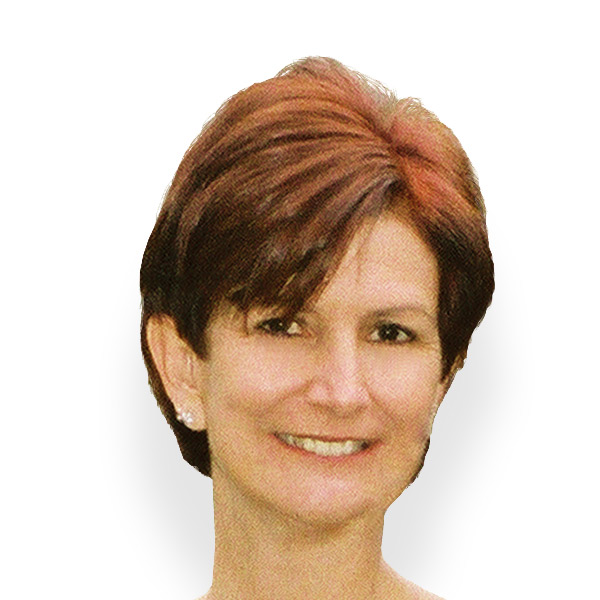 For this week's blog hop honoring creative women for Mother's Day, we reached out to some of our favorite creative ladies.  One of them, Charlene Anderson (a chainmaille artist and contibutor to our "Ask an Artist Series") responded with this fantastic contributed post exploring creativity and sharing a boatload of ideas from her own experience and from some of her favorite female influences for getting the creative juices flowing

We hope you'll enjoy this great read and find inspiration in the stories and resources shared.  After reading, leave a comment sharing your favorite female influence or a creative resource to be entered to win a "Celtic Visions" bracelet kit and PDF tutorial!  We'll select one winner at random on May 9th (open to U.S residents only.)
---
How to Jump Start Your Creativity
By Charlene Anderson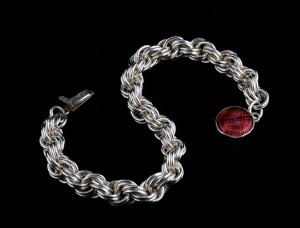 Fear. Pressure. Insecurity. Procrastination. Emptiness. Despair.
Excitement. Joy. Fun. Anticipation. Play. Satisfaction.
Which group of words best describes how you feel about creativity?
Creativity is a word that can strike fear in hearts of artists and non-artists alike. Creativity affects every aspect of our lives, from problem-solving at a clerical job to creating new jewelry designs.
---
The Artist's Way
A few years ago I was lucky enough to take a three-hour seminar from Julia Cameron, author of The Artist's Way. Her goal during the seminar was to give us three tools to use to spark our creativity and keep the ideas flowing. Those familiar from her book will recognize them:
Artist's Pages: three pages of free-flowing, stream of consciousness writing done first thing in the morning. It doesn't matter how you write, or what you write, just write.
Artist Dates: once a week, make an unbreakable date with yourself to do or see something artistic. It could be a museum visit, a trip to the library, an hour spent on the park bench in the sun, or a trip to the bead store. The content of the Artist's Date is not important, it is the fact that you are setting a specific period of time with yourself to take your art seriously.
Daily Walk: Julia was adamant that our daily walk be outside, in the fresh air, sans other people or our pets. I had some trouble with this tool because, to be honest, there is no way I am leaving my warm house to take a walk when it is -30 F and the snow is blowing sideways. I broached this issue with Julia and she conceded that in winter in Wyoming might limit our use of this tool.
Julia was everything I expected: warm, nurturing, enthusiastic and honest. I suggest that everyone, not just artists, read The Artist's Way and use the three tools (depending on where you live) she promotes to expand creative thinking in your daily lives.
---
The Creative Habit
Creativity from another point of view can be found in The Creative Habit by Twyla Tharp.  One of America's greatest choreographers, she began her career in 1965, and in the ensuing years has created more than 130 dances for her own company as well as for the Joffrey Ballet, the New York City Ballet, Paris Opera Ballet, London's Royal Ballet, and American Ballet Theatre.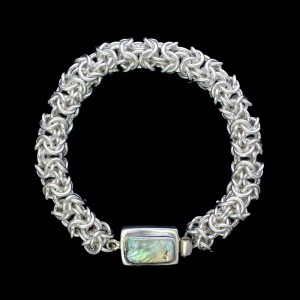 "Creativity is not a gift from the gods given to select individuals," says Twyla Tharp. She maintains it is the product of preparation and effort, and it is within reach of everyone who wants to achieve it. All it takes is the willingness to make creativity a habit, an integral part of your life: In order to be creative, you have to know how to prepare to be creative.
Boil this book down and you're left with one idea: Work at your craft every day, whether you are a jeweler, composer, writer, painter, choreographer, or, for that matter, a businessperson working on a deal, a chef developing a new dish, a mother wanting her child to see the world anew. Being creative is an everyday thing, a job with its own routines.
When Tharp is at a creative dead end, she relies on a lifetime of exercises to help her get out of the rut, and The Creative Habit contains more than thirty of them to ease the fears of anyone facing a blank beginning and to open the mind to new possibilities.
These exercises are practical and immediately doable. In "Where's Your Pencil?" she reminds us to take time to observe the world — and get it down on paper. In "Coins and Chaos," she provides the simplest of mental games to restore order and peace in a hectic world. In "Do a Verb," she turns your mind and body into coworkers. In "Build a Bridge to the Next Day," she shows how to clean your cluttered mind overnight.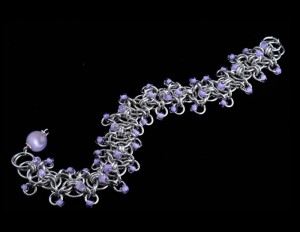 The premise of her message seems simple enough: make creativity a way of life, and in turn, you will be more creative and productive. But, of course, this isn't that easy to do, and I highly recommend any artist (jewelry maker or otherwise) read Tharp's book. Not many of us are lucky enough to have a life that we can build around our chosen art form. Instead, we are usually forced to do the opposite, squeeze in time and energy for it in between our "real" jobs, our families, our homes, and other obligations. But, that doesn't mean we can't find a few minutes a day to work towards our artistic goals, and that is the main point of this book. Dreams are great, but they will never become anything other than dreams if we don't regularly, routinely work towards making them come true.
More than likely, you will cull through Tharp's suggestions and find what will work for you, but I feel confident that you will find more than a few answers to help solve some of your own creativity problems.
---
More ways to spark your creativity
Besides Julia's three tools, and the numerous exercises in Twyla Tharp's book, there are a lot of other tips and tricks visual artists can use to jump start their creativity.
As a former graphic artist I am very familiar with "swipe files." These are notebooks or files or bulletin boards that hold clippings and swatches and ideas that appeal to me. They don't have to be jewelry-related, they just have to inspire you. They may be colors you never thought of using together, or an unusual placement of a clasp on a necklace. Do this for a while you'll see your own personal sense of style developing. You'll begin to see proportion and color and style consistencies that appeal to you. Pinterest fans can build a secret board for their inspiration, and you may want to look into smartphone/tablet apps like MoodBoard as well.
Take a look through beading and jewelry magazines, not necessarily to use the patterns they contain, but to see trends and styles and new techniques. You never know when a photo of a bracelet can inspire the most beautiful necklace you have ever made.
  Look through these magazines, look with a critical eye. Did the artist choose colors that were appealing? Did the clasp and other findings add to the total design? What would you do differently if you were doing this project? Just because it appears in a magazine doesn't mean it is well designed or well executed.
Keep a notebook beside your bed for inspiration that strikes just before you drift off to sleep or when you first wake up. I have found this to be the most valuable tool I use as I try to "meditate" (I use quotes as it is not meditation in the traditional sense but rather letting my mind wander through design ideas before I fall asleep). The last thing I do before I go to sleep is to jot down the ideas that have popped into my mind during this period. It is amazing what the free and unfettered mind can come up with.
Study color. Many people believe that you are either born with a color sense or you or you are not. I don't think this is true. Color sense can be developed through observation, practice, reading and trying out combinations you wouldn't think would go together. There are many good books about color out there…one aimed at beaders is called The Beader's Guide to Color by Margie Deeb. Another wonderful source is Colorworks by Deb Menz. While the books are a great jumping off point, nothing beats practice and experimentation. Don't be afraid to try new things. Yes, red and purple can go together!
If things aren't going well; the technique is not working or the colors don't sing, don't be afraid to start over. Part of the pleasure in working in any creative medium is learning, growing, and experimenting. Don't let the fact that a piece is not working stifle the creativity in your soul. Take the project apart, put it aside, or throw it away (a drastic but very cathartic measure—especially if you live in the 18th floor of a condo and can hear the project hit the bottom of the trash chute after falling almost 200 feet) and start on something else. By working on a new project you may find solutions to the problems you were having with the disobedient piece.
Sometimes the ideas come easily, and the time spent in your studio is pure joy. Then there are the times you can't gather together the energy to find your way into the studio, much less create something. Maybe it is time to do away with the guilt and give yourself permission not to make art.  
If you tell yourself you can't make jewelry, and do totally unrelated tasks, you'll be so anxious to get to your workroom that the ideas will come pouring out of you.
 Clean behind the refrigerator, dust door jambs and baseboards, clean the grout and caulk in the bathroom, vacuum under the sofa and bed, and do laundry. Yuck. The studio looks pretty good now, doesn't it?
Work on a list of the successful pieces you've made and why they were successful. I try to take photos of all my work before it leaves the studio so I can keep my portfolio up-to-date and have photos to send to prospective clients, web sites, blogs or magazines.  On the flip side, try thinking about projects you have made that didn't work out right. What went wrong? What did you learn from it?
Visit online forums and picture galleries. Don't compare yourself or your projects with what you see; rather, collect ideas. Make on online swipe folder. Download pictures of inspirational work, remembering that just like printed work, copyright law still applies.
Think about creating a collection, not just individual pieces of jewelry. Designers work each season on collections; a line of clothing or jewelry that is a cohesive unit, not just individual pieces that bear no relationship to one another. Watch Project Runway if you want to learn more about collections. Tim Gunn, the design room guru of the show, also has marvelous podcasts and blog posts about show. Listening to them is great inspiration and a great introduction to the fashion industry.
Last but not least, be open to new ideas!
"In any moment of decision, the best thing you can do is the right thing, the next best thing is the wrong thing, and the worst thing you can do is nothing." – Teddy Roosevelt
Photos in this post by Ron Davison, http://www.rondavison.com