Voting for August's Featured Weave Contest is now closed, and the (adorable) winner chosen by you is:
Jessica G. with Sir Teddy Bear!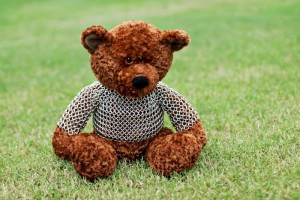 Congratulations, Jessica! You've won a $25 B3 gift certificate. Email us at [email protected] to claim your prize.
---
FEATURED WEAVE FOR SEPTEMBER – Roundmaille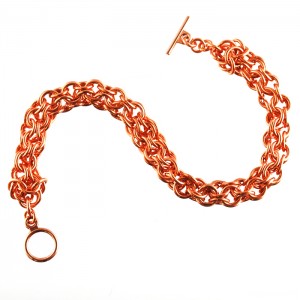 For September, we're featuring Roundmaille (including but not limited to Open Round, Turkish Round, Roundmaille, Captive Inverted Round, etc.) These weaves are super versatile, so we can't wait to see what you come up with! Roundmaille is just that – but more tube or rope-like, and with an endless number of variations, it can be made anywhere from dainty to chunky.
For some roundmaille tutorials, check out Open Round, Turkish Round/Roundmaille, and Jacob's DNA Ladder (CIR).
Want to see which B3 sizes work well for this weave? Visit our base metal stats & uses page and our sterling silver stats & uses page.
Happy Weaving!