Enter For Your Chance To Win Chainmaille Jewelry or Supplies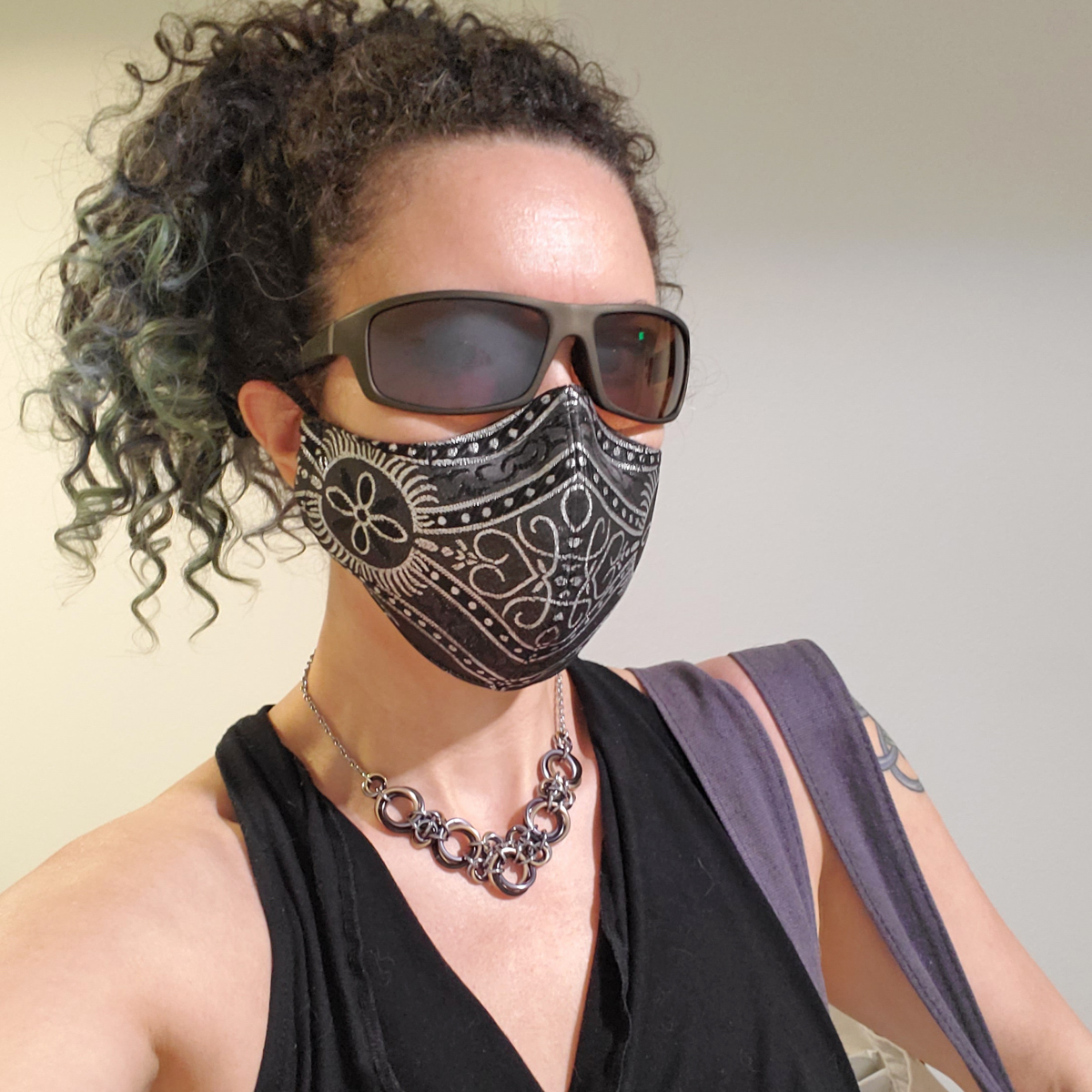 I'm so thankful that so many of you have continued to support Blue Buddha Boutique though the twists and turns of the past 17 years.
This community has given me so much (too much to try and squeeze into one blog post!), and I want to do a little to give back. I especially want to help those who have lost income during these times and have cut back on spending. Or, those who may not have lost income but who were already living paycheck to paycheck before the pandemic.
I know that chainmaille is not the same priority as food, medicine and shelter. At the same time, chainmaille can be an amazing bright spot in someone's day. Perhaps you feel soothed and energized by weaving maille. Or maybe you smile and feel your spirits lift when you catch a glimpse of the colorful pendant you're wearing. Chainmaille is beauty, and there is something powerful about having beauty in your life. I may not be able to put food on your table, but I certainly can help bring beauty into your life.
Starting Friday, May 15, I'm planning on doing 2 giveaways each month. Some giveaways will be for Blue Buddha Boutique, and others for Rebeca Mojica jewelry. You can specify on the entry form which shop you'd like to receive a prize from. Winners will be able to choose from at least two prize options, including grab bags and gift certificates.
Right now, there's no end date to this contest. I'm going to keep doing this as long as I can financially, and as long as it seems such a contest is helpful in the world. I may occasionally require participants to fill out new entry forms, especially if the structure of the contest is changed.
This contest is done on the honor system, similar to a "pay what you can" entrance fee. I'm not going to be "policing" your entries or asking for proof of hardship or anything. So just use your best judgement. If you know that you are financially secure, and will be for weeks/months to come, please make space for those who are not as fortunate. I do, however, encourage you to enter on behalf of someone else you know who would be delighted to receive supplies or finished jewelry.
There may be some of you who would like to enter, but are unsure if you qualify because even though you're struggling with money, you can think of plenty of people who are worse off. If you're having those thoughts, I invite you to enter! (There's ALWAYS someone, somewhere amongst the 7.5 billion humans on this planet, who is going to "have it harder." I understand where you are coming from; I often have to fight against my tendency to justify not deserving something or asking for help!)
If you have any questions, please email [email protected] or leave a comment below.
Thank you for your support, patience and kindness during these surreal times.
Good luck!
Rules & fine print:
1 – You must be 18 or older to enter.
2 – Care packages/grab bags can be shipped within the US and gift certificates can be redeemed by anyone. Please note that shipping has been greatly delayed due to COVID-19 and international shipping is particularly slow – it may take up to two months for some international packages to arrive.
3 – Be sure to double-check your email address, as that is the method by which I'll contact the winner! (And then remember to check that email. The notification will come from [email protected])
4 – Winners will be randomly selected (approximately 2 winners per month) and notified by their preferred contact method (phone or email). If winner does not respond within 72 hours, winner forfeits the prize and another winner will be selected and contacted.
5 – The Blue Buddha Boutique blog will be updated with the list of winners (first name, last initial, city/state) as the prizes are claimed.
6 – Your emails and phone numbers are only being collected for the purpose of this contest. You are not being signed up for any email list and your contact information will be deleted when the contest is over. However, I encourage you to sign up for the B3 newsletter if you'd like!
7 – No purchase necessary to win. Buying stuff in my shops is greatly appreciated, but it will not give you extra chances to win. This contest is subject to end at any time.
---
Current winner: Aug 15 2020 – Kim B.
Previous winners: Nancey E. (IL), Adele C., Karen Z, (CT), Mary K. (IN)