What's Up With Blue Buddha These Days?
"So… you haven't written a blog post in more than half a year, you rarely post in social media, and I think I only get your newsletter every 2 months or so … are you still around…?"
This is what I imagine a few die-hard B3 fans think as they occasionally check on the website, hoping for something new, but only finding the same ol' stuff.
Yeah, I know the website is dusty and crusty AF and likely will be for another several months.
I feel a little bad for not having kept up Blue Buddha as much as I'd like to. The past few years have been rough for so many people, and I really wanted to be an inspiration for y'all, giving you tons of projects to keep you motivated and excited. Buuuut, that is not quite how things turned out. I'll write/vlog more about that later. But for now, here's a few things I want you to know:
The B3 Website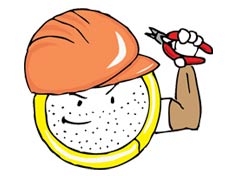 I am planning on updating the Blue Buddha website! It's an intense project, since I want to have an inventory management system in place to handle custom-kit orders. But, I do loves me a challenging organizational project! I spent a few months in 2020 updating RebecaMojica.com and learning lots of things that will help me overhaul B3's site.
In the meantime, though, I won't be updating the current site very much, if at all. (Sometimes it takes me so long how to figure out how to update something on the current site, it's just not worth it!) If there's something here that you want to make sure you have, download it now!
In the meantime, you can find all the latest product releases in the Blue Buddha Etsy shop. Check out the Announcement on the main shop page (above the listings) to see what's new each month.
Classes & Videos
I've resumed teaching chainmaille online and conducting Group Craft sessions. I'm also adding more chainmaille videos – updating older PDFs with supplemental videos as well as creating new video content. Feel free to reach out at any time to let me know what projects you'd like classes and video for (yes, Moorish Rose, I know 😉).
Social Media
These days I'm mostly posting on TikTok, and would like to also post more often on other platforms. This is one of the most challenging business aspects for me right now. After I'd downsized Blue Buddha to be just me, but still had social media accounts on half a dozen platforms––often with separate accounts for Blue Buddha and Rebeca Mojica jewelry––I got a little overwhelmed and didn't keep up. Then health issues caused me to focus on self-care. I pretty much disappeared from the public's eye. Now, I have a better handle on my health issues and am working on the best way to authentically connect with as many people as possible in ways that leave me energized!

Other Endeavors
For a while, I thought with great sadness that perhaps I was done with chainmaille altogether, but that was depression and brain fog taking the driver's seat. Despite my "being stuck" for so many months, I would receive random requests for things like copy-editing (something I used to do in a past life),  private chainmaille lessons, and small-business owners wanting to pick my brain about a variety of issues. So I launched a services page.
I'll be spending a bit more time in this area. After chatting with various people, I realize that many of the life "hacks" I have developed––sometimes I feel like my entire life depends on a bunch of duct-taped hacks in order to keep me functional!––are useful and inspirational to others. Sharing what has worked for me might help others who are struggling with some of the issues I've overcome and continue to manage today. You'll start to see some posts about this on the RebecaMojica.com blog (it doesn't exist just yet), and can follow along if you're interested – I'd love to have you along for the ride!
If you've made it this far, thanks for reading! And thanks for all your support all these years. Truly and honestly, y'all are the best! ❤️
P.S. In a bit of self-promotion that I'm just gonna sneak in here, could you take a minute to vote for me as "Best Jewelry Instructor" for Interweave's Reader's Choice Awards? (Scroll down to #73 and check my name. You do have to give them an email address.) Thank you!