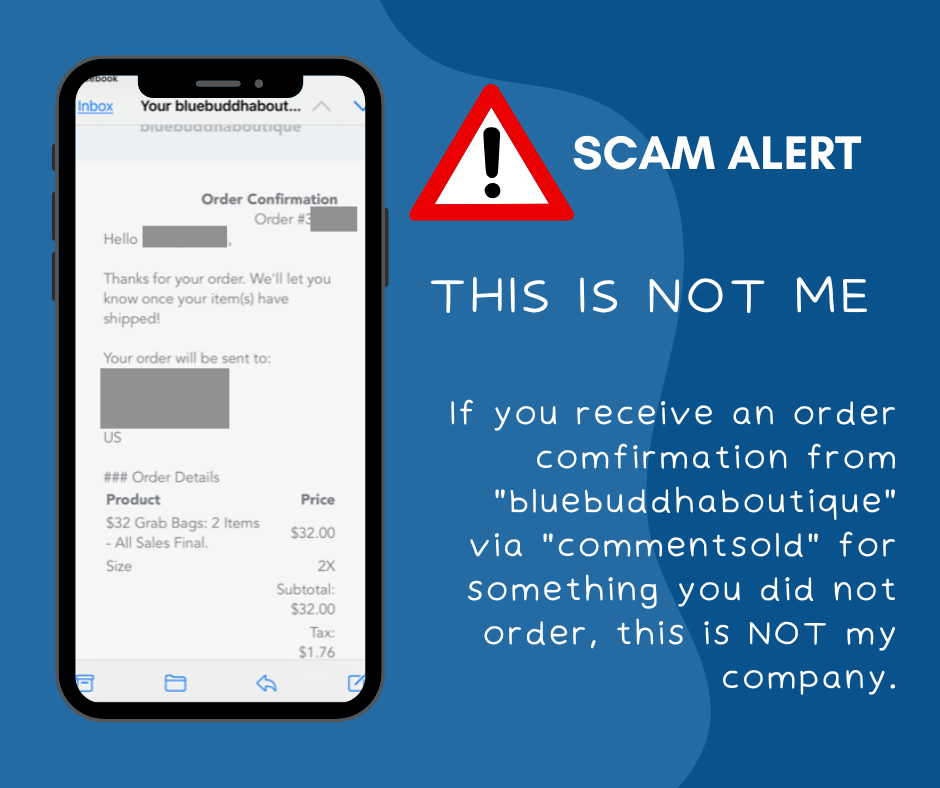 If you received an order confirmation about an order you did NOT place, and the order is via commentsold on Facebook, that message is spam. It is also not my company (I've never sold through commentsold), but likely instead refers to another clothing company with an identical name.
I recommend checking your bank account to confirm no charges are processing, and also contacting commentsold – [email protected] – to report the issue.  (You can see their response to my inquiry below)
The other company that started doing business as "The Blue Buddha Boutique" does sell through commentsold, so you may wish to reach out to them. (I did contact them but have not received a response. As of the writing of this post, the contact form on their website is broken, but you may still be able to reach them on Facebook). Their info:
https://shopthebluebuddha.com/
https://www.facebook.com/BlueBuddhaBoutqiue/ 
https://www.facebook.com/groups/722029925310246/
After receiving dozens of messages from upset and confused people, I reached out to commentsold and received this reply from them: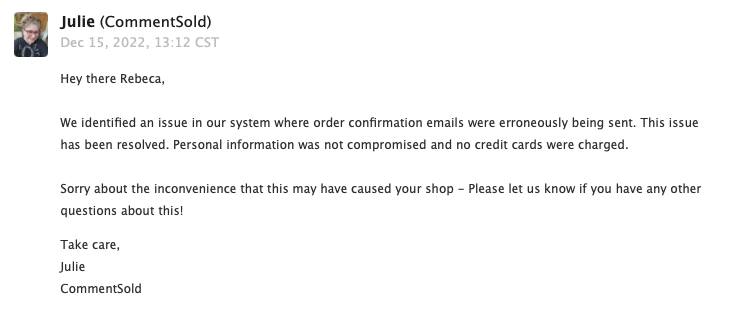 I have tried to respond to all the individual emails and social media DMs I've received about this, and set up auto-responders to try to stay on top of things, but it's been … a lot. If I somehow I didn't reply to you directly, my apologies. Please know Blue Buddha Boutique is not a scam (even though the website is ancient right now! We've been around since 2003 and pride ourselves on top-notch customer service. Feel free to check out our many happy reviews on Etsy, and leave a comment below if I can answer any other questions for you about this spam email.