Blue Buddha is no longer offering classes in our Chicago location, however you can still take chainmaille classes from our many instructors in the Chicago and Milwaukee area (and from Rebeca Mojica in the Los Angeles area as well).

Contact

[email protected]

to set up a private or small-group lesson with Rebeca.

Open Studio
Open studio is an opportunity to work on your projects at your own pace in a relaxed setting. In other words: a perfect time to get together with folks who are as obsessed with chainmaille as you are! Bring any chainmaille projects you are currently working on, as well as your own materials and tools. We will have some task lights and extra pliers/bead mats that can be used on a first-come, first-serve basis.

This is not a class, it's a community! That means everyone who attends is there to work and learn from one another, but no one is there to lead or be in charge of your project but you. Each open studio is monitored by a B3 team member, but it's important to keep in mind that they are there as crafters in their own right and are focusing on their own project, not teaching. Open studio is a great forum for sharing tips and getting inspired by your peers (hey, that's why we love coming too!)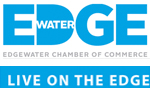 When you get hungry, there are a ton of great restaurants in the Edgewater neighborhood to satisfy your cravings. Food and (non-alcoholic) drinks are permitted at the work table. All sessions take place at Blue Buddha Boutique studios (refer to Class Locations for contact info.) Arrive at your convenience, and stay as long as you wish. There is no charge to attend.
Please read our
class policies
before registering for a class or attending an open studio.
Upcoming Class Dates
No class dates are scheduled.