Expert Chainmaille Designers Offer Private and Small-Group DIY Jewelry Lessons in the Chicagoland area
Even though Blue Buddha is winding down our operations, our expert designers and instructors remain available to teach you how to make chain mail jewelry. Whether you'd like to set up a private session to tackle a specific project or if you'd like to schedule a crafty "Girls Night Out" for a small group of friends, or if you want to create memorable, fun and unusual kids' birthday parties, these instructors can help you succeed in making something beautiful.
Check out these three artisans in the Chicago area, and stay tuned for future blog posts to find out about chainmaille classes in Milwaukee and Los Angeles!
Please contact the instructor directly for rates, current availability and more information.
Sky Cubacub
Skycubacub.com
etsy.com/shop/skycubacub
Contact: [email protected]
Sky is available Tuesdays, Thursdays, Fridays, and weekends at their studio in Roscoe Village (contact for details). They are available for kids' birthday parties, too.

Sky Cubacub, a native Chicagoan, first took a chainmaille class from Rebeca Mojica when they were 13 years old. In June 2010, Sky showed Repetitive Motions, a debut collection of eighteen garments.  They used materials such as scissors, aluminum sheet metal, wax, bicycle inner tubes, paper and their first love, chainmaille, with astonishing skill that is a result of obsessive repetitive practice. Their designs are couture in the truest sense of the word, for they create every piece by hand for specific individuals to wear in calculated combinations, an overall vision that is a "portrait" of that individual's personality. "My interest lies in using the form of the body to hold art. My work is sculpture over fashion", says Sky. Their current focus is on Rebirth Garments, their line of custom made clothing for the full spectrum of gender, size and ability.
Artist statement:
Everyday is a performance where I bring my body as a kinetic sculpture into the consciousness of the people I interact with in passing and on a daily basis. In my practice, the intensive handwork makes the process the most important part and gives me inspiration. Chainmaille has been the catalyst to every other medium that I excel in; all of the mediums I enjoy are obsessive and have repetitive patterns. Through chainmaille, I have found my patience.
I was always interested in the strength that chainmaille suggests. I have been building myself this armor or protection, not against harm exactly, but as a way to give me courage. I am an introvert, but it has given me the strength to be social. I never have to go up to people; they will always come up to me. My chainmaille is prosthesis for the communication of my inner world. My body, my identity and my prosthesis are one cohesive being.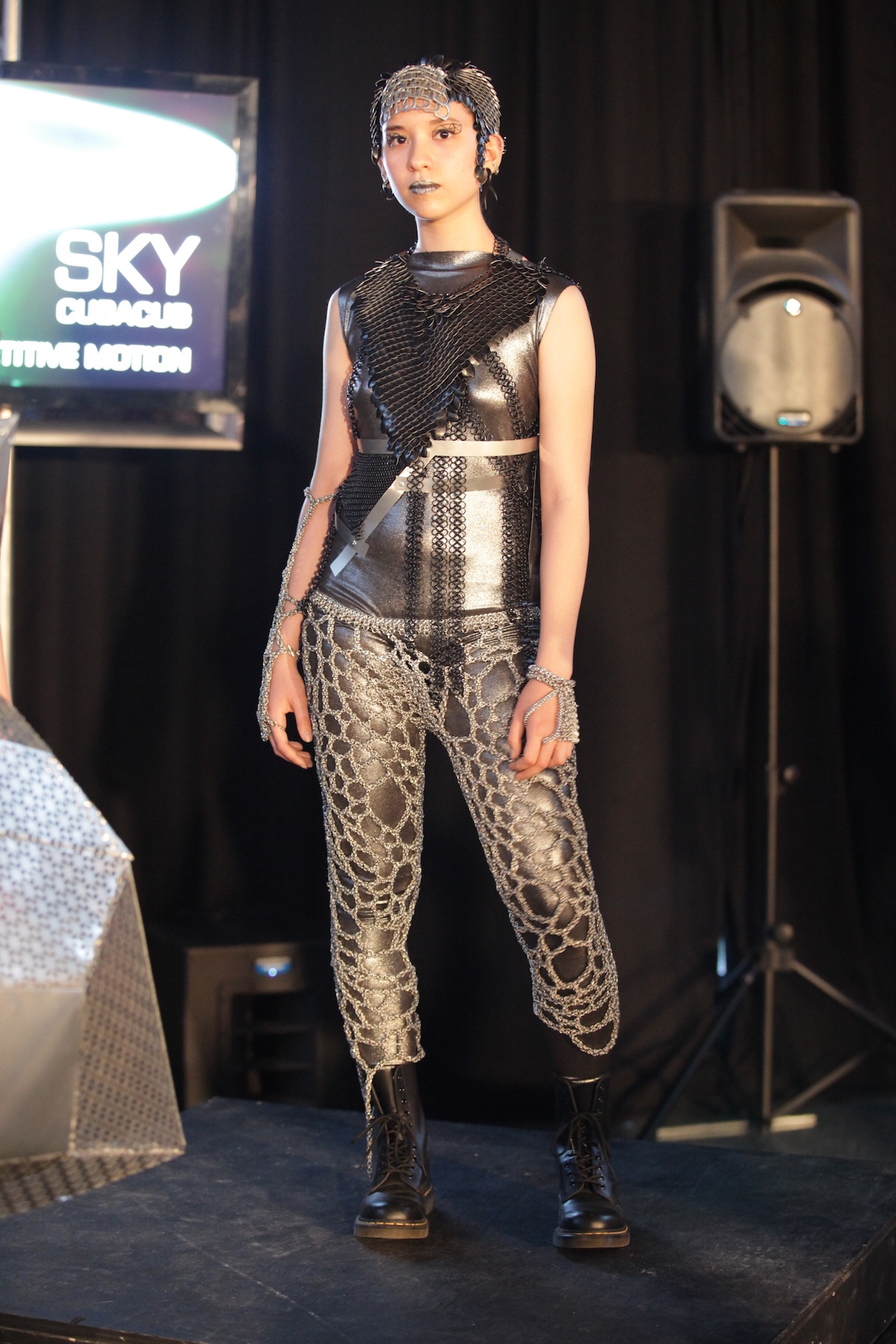 ---
Deborah Sacks
etsy.com/shop/TalespunMaille
Contact: [email protected].
Deborah is available evenings and weekends on the north side of Chicago. She also does kids' birthday parties in Chicago.

Deborah Sacks discovered chainmaille in 2013 and immediately fell head over heels in love. She delights in learning new weaves and techniques, new color combinations and compositions. As an elementary school teacher, it wasn't long before she combined her two passions, first teaching chainmaille to kids in summer camp and then starting a chainmaille club for the young people at her school. She firmly believes that you're never too young nor too old to discover something new, and she is eager for the chance to prove it to you.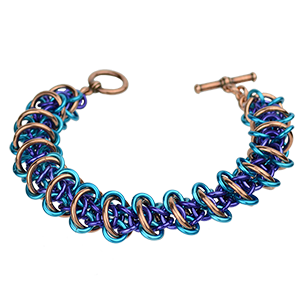 ---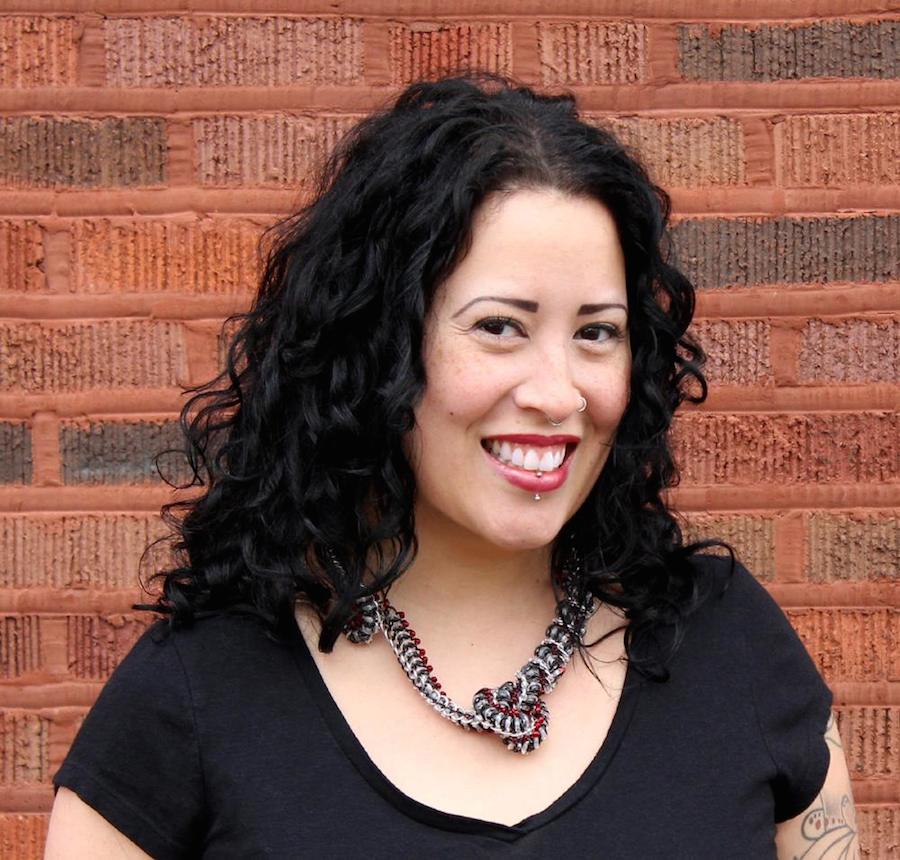 Kat Wisniewski
ElementalArtJewelry.com
Contact: elementalartjewelry.com/contact
Kat is available some weekday evenings and weekends; she requests a minimum of one week advance notification to schedule your lesson).

Since perfecting her chainmaille skills in 2008, Kat Wisniewski has become a nationally known expert in the field, with multiple project publications and an endless amount of teaching opportunities at various Chicagoland locations. Students and customers who buy her tutorials and finished jewelry, always wonder, "How did you come up with that design?" Kat says, "It's a process of trial and error, and that I start with ideas that I already know work well and then figure out a way to make them look very different!"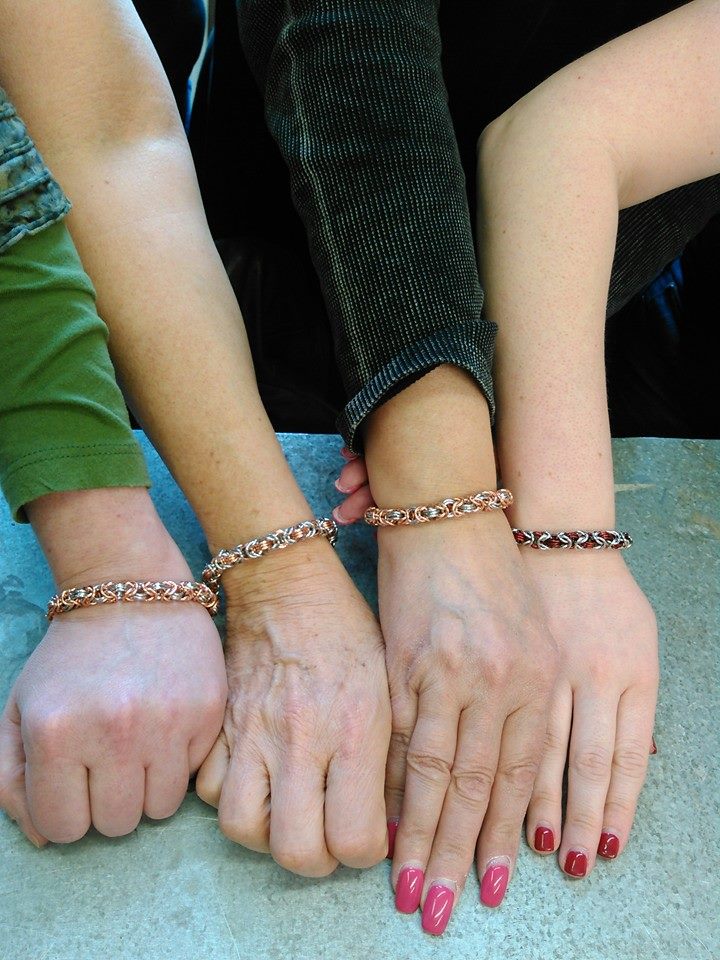 Her company, Elemental Art Jewelry, specializes in creating Czech pressed glass chainmaille jewelry and fashion designs featured in various artisan shows.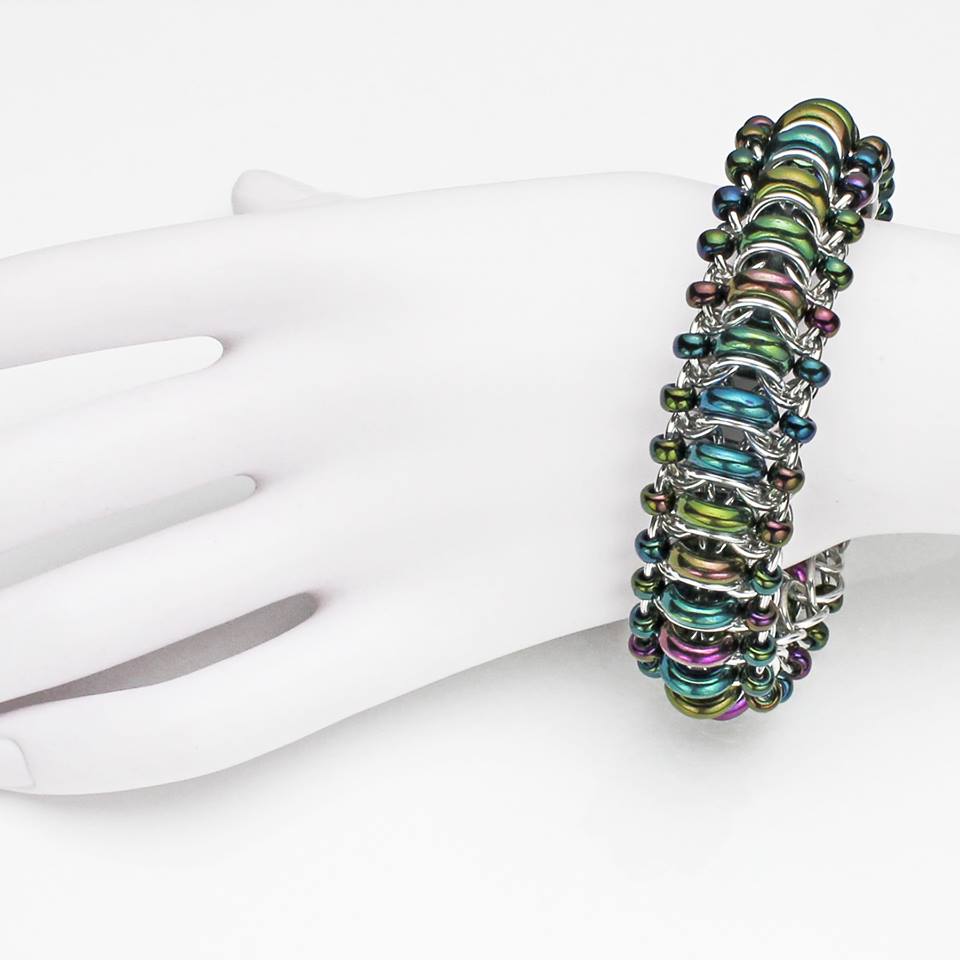 ---