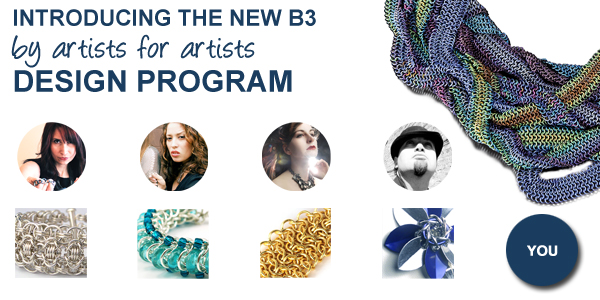 We are so excited about our new "By Artists for Artists" Design Program.  This program gives the opportunity to both seasoned and brand new designers to produce their own Blue Buddha Boutique tutorial.  Read on for more about the program as well as our current B3 Designers.
==========================================================
ABOUT THE PROGRAM
Once accepted into the program, you and your design will go on an information-rich journey that will result in a beautiful Blue Buddha Boutique tutorial, international exposure, and the satisfaction of knowing you have inspired fellow maillers to take their chainmaille to the next level.
FEATURES OF THE PROGRAM INCLUDE…
Targeted exposure: Your design could be featured in any number of jewelry publications as well as other Blue Buddha Boutique marketing materials which reach an audience of hundreds of thousands of jewelry artists ranging from novice to expert.
Complimentary B3 Products: Your design will shine its brightest when made from our top-quality supplies which is why we offer complimentary product to create your design and to use in step-by-step photography for the tutorial.
Competitive compensation: Earn 2-4 times what you'd receive for publishing in a magazine.
Flexibility + Artistic ownership: This program is meant to support designers and help them do what they do best which is why we offer flexibility when it comes to writing and creating tutorials as well as ownership over the final product.  After a short exclusivity period, the design you create with B3's help will be yours to sell on your own as well.
==========================================================
ABOUT OUR DESIGNERS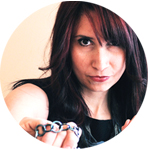 REBECA MOJICA is a an author, instructor and award-winning chainmaille artist. She is a contributing editor to Step by Step Wire Jewelry magazine and the author of the best-selling instructional jewelry book CHAINED. She knows more than 100+ weaves, including more than dozen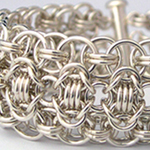 patterns of her own creation. Rebeca's work has been featured on a local television station and in the Chicago Tribune and The New York Times. Her projects for students have been published in numerous books and magazines. She is the founder of Blue Buddha Boutique, one of the largest chainmaille suppliers in the world.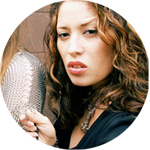 KAT WISNIEWSKI is an innovative jewelry artist and designer of riveting wire and chainmaille attire.  She displays her cutting-edge creations at various artisan shows and via her online shop and is currently seeking retail representation.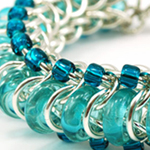 Kat also enjoys teaching chainmaille & wirework, as she has done professionally since 2005 throughout the Chicagoland area, and also at the internationally recognized Bead&Button Show. Having invented about 9 weaves and chainmaille patterns featuring stylish glass and rubber rings, Kat has rapidly become a well-respected and nationally known expert in the field of modern chainmaille fashion.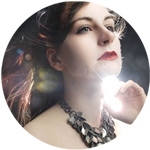 VANESSA WALILKO is a jewelry designer and wearable art maker.  Her chainmaille jewelry and clothing pieces have been featured in national exhibitions and won national awards.  She's taken top prizes in the Bead Dreams Competition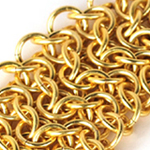 , the British Bead Awards, the Jewelry Artist Awards and several Fire Mountain Gems competitions.  Her beadwork and clothing have been featured in shows at the Museum of Fine Arts, Houston and the Indianapolis Museum of Art.  Her work has been published in Step by Step Wire Jewelry Magazine, Bead Magazine, and Bead&Button Magazine.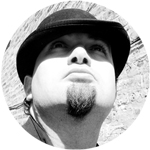 OMNI MEE's dream was to become the digital Andy Warhol when he entered college, by the time he graduated college he was more interested in art that people could touch and use.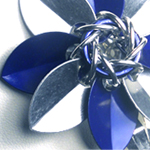 Omni taught himself how to make chainmaille in 2004 using the worst possible tools, equipment, and first project.  Five years later he finished the first project and started making jewelry.  In 2010 Omni opened his jewelry business "Entropyware" focusing on using original designs and weaves while incorporating seed beads, and other unique components.
==========================================================
YOU COULD BE NEXT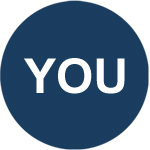 We are currently accepting applicants for this program.  If you're interested in becoming a "by artists for artists" designer and B3 Ambassador, send us an email telling us about you and your work as a chainmaille artist.
CONTACT US: [email protected]