All-White, Twisted-Tipped Snowflake Pendant and Earring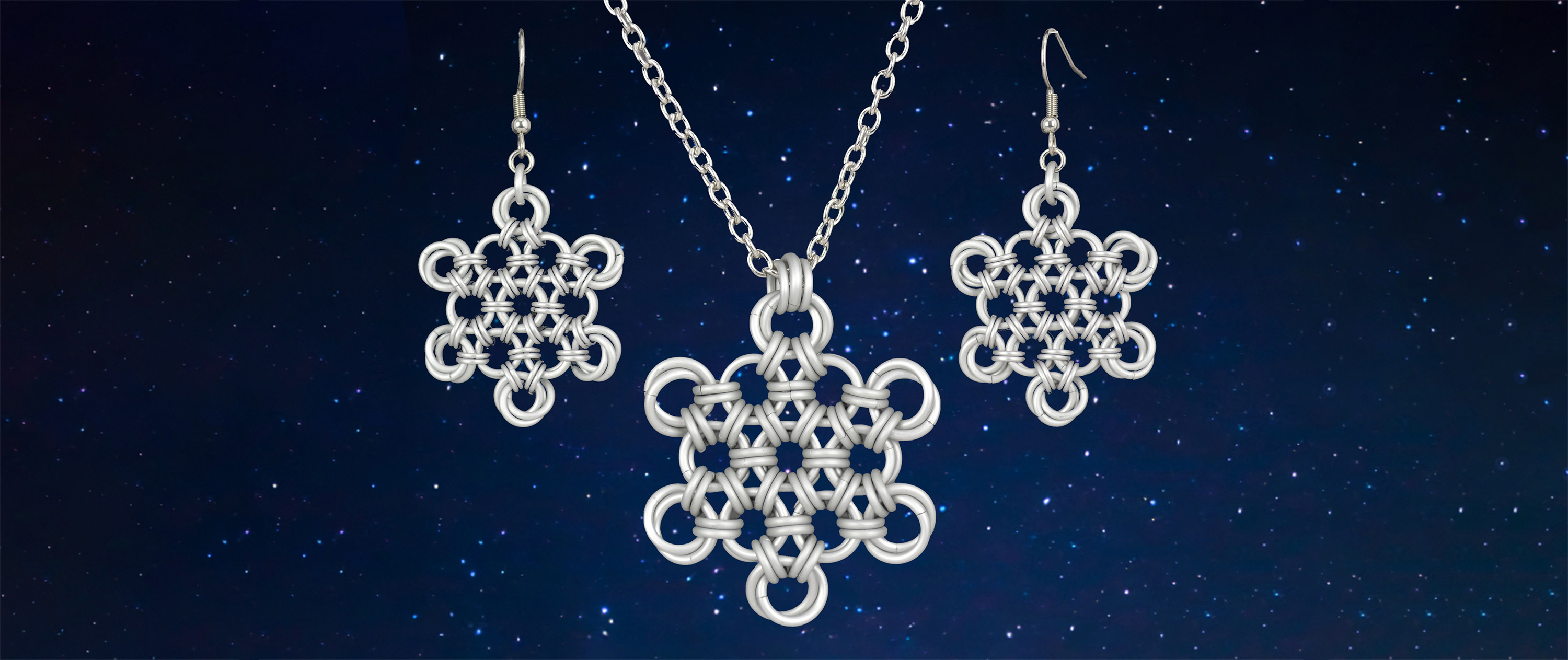 Just in time for the some of the first snow of the season, kits are now available for an all-white snowflake pendant and earring!
Purchase snowflake kits in the B3 Etsy shop. If you've never made this before, you can also purchase the snowflake tutorial in the shop. If you don't need the full instructions, check out the free project diagram below – it has information on how to combine ring sizes in the earrings to stabilize the weave (otherwise it'll be pretty floppy). Let me know if you have any questions!
Happy weaving!