We recently released a follow up PDF to Rebeca's super popular Elfweave Braid project.  Elfweave Variations takes the weave to the next level by offering your tips for creating 4 additional projects based on the original weave.  This PDF was created in response to folks who have been asking us for more advanced projects – we hope those of your looking for the next challenge will find it inspiring!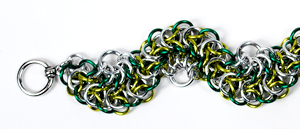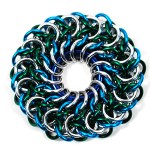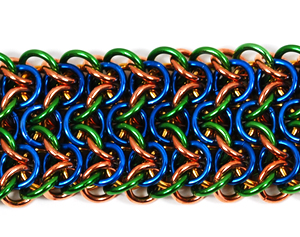 on the Elfweave Braid kit page!
---
Each of these variations can be made using enameled copper for the colored rings in place of the anodized aluminum rings used for the Elfweave Braid.  Below are some of our favorite two color combinations to help inspire your color choices for these variations.
Violet + Gold
Lime + Green
Gunmetal + Ice Blue
Burgundy + Black
Royal Blue + Seafoam
Lavender + Eggplant
Amber + Peacock Blue