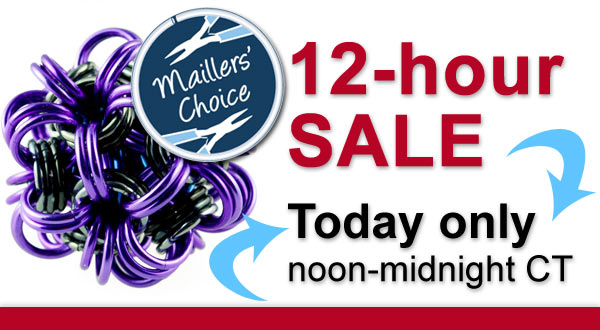 This month's "Maillers' Choice" kits are now available on our sale page.  Grab a single pack or scoop up a special 3 pack so you share the extras or create a statement necklace like Rebeca's "Dodecahedron with Crystals" necklace.
We will offer these kits today only from noon to midnight CT – get yours before they're gone!
---
Don't forget your instructions!  Save 5% off both the kit and the instructions when you buy them together today!

---