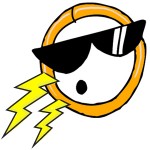 If you've placed an order with us in the last 6 months or so, we hope you've noticed a vastly improved turnaround time for regular orders. We've made significant changes to how we process orders and are currently shipping 95% of regular orders within 1 business day of when they were placed. We're continuing to improve our efficiency to increase that percentage so we can get your supplies to you as quickly as possible.
Ready for some more good news? We are making changes to our shipping rates that will result in lower shipping costs for approximately 80% of our customers. Yes! We have changed our shipping prices to be weight-based instead of dollar-based. As anyone who has worn a copper bracelet vs. an aluminum one can imagine, order weights tend to vary a lot depending on metals, tools, etc. Making this change allows us to reduce our shipping prices on many of our most popular supplies including aluminum, anodized aluminum and many of our kits.

This big change means that far more orders will now have the option of being shipped First Class at a reduced shipping rate. With our order processing team kicking butt on processing time, this option is even better as you'll hardly notice a difference in the time between placing your order and getting busy with your pliers.
But wait – there's more!!

We are also bringing back FREE shipping for all domestic orders of $100 or more through the end of May. Long-time customers will remember this perk from many years ago. It's been a customer request for some time and we are excited to be able to offer it again for a limited time. We hope you will enjoy it!
International folks, we haven't forgotten about you. We are currently in the process of calculating whether we can offer more customized or affordable options for international shipments. Stay tuned. More on that to come.