"You're being audited." Are you sweating yet?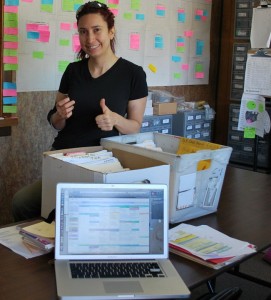 Some of you may remember when that message was delivered to B3 a few years ago. With April 15 just around the corner, we thought it'd be timely to revisit Rebeca's helpful posts about how she handled B3's audit.
And just for the fun of it (we need some fun when talking taxes), here's a roundup from USA Today about all the cool deals and freebies companies plan to offer on Tax Day this year.