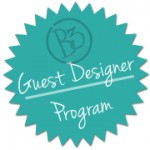 We are again looking for original designs created by YOU to become the next Blue Buddha Boutique tutorial. Since our last call for submissions, we've published great projects like Chunky Cuff, Concentric Force and Mngwa. Thank you for consistently reminding us that we have the most creative and talented customers and peers. What do you have in store for us next?

We are excited to be *this close* to releasing a new line of rubber rings. They'll be available in wonderfully bold colors, and in sizes that correlate well with many of our most popular metal ring sizes. And they're exclusive to B3. You won't find these anywhere else! With that in mind, for this round of design submissions, we are looking to highlight the use rubber rings. They can be bracelets or necklaces, but don't forget these other categories:
Finger rings or other hand jewelry
Head pieces (simple and contemporary-looking preferred)
Men's jewelry
Advanced- or expert-level projects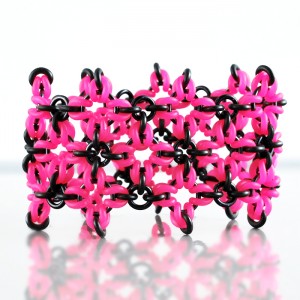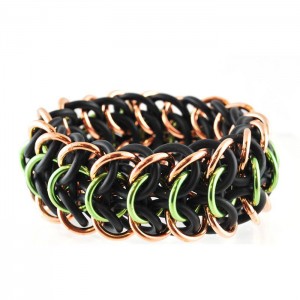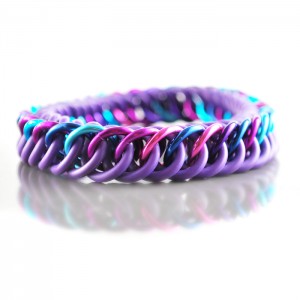 Have a great idea that doesn't quite work with rubber rings? Submit it anyway! We are always open to looking at original designs.
How to Submit Your Idea
Complete our project proposal form which includes basic information about the project (materials list, description, etc.).
In the form, you'll need to include up to three photos of the finished piece.
Mid-November, our Product Development team will review all designs and and contact the designers whose pieces we are most interested in.  At that point, designers will be required to submit a full sample using B3 rings (yep, we will mail the sample back to you), as well as basic photos and instructions for how to create it (these can be super basic—even cell phone pics will do). Our PD team well make final selections from this round of reviews.
Submit your idea to us by 5pm CT, October 31, 2014, to be considered. It will also be helpful to read our FAQ page about what it means to work with Blue Buddha to create a chainmaille tutorial. Still have questions? Send us an email at [email protected]. Happy weaving!