On the second day of Craftmas, the Blue Buddha Artisan Market gave to me …
Three bags hand crafted by Poise.cc.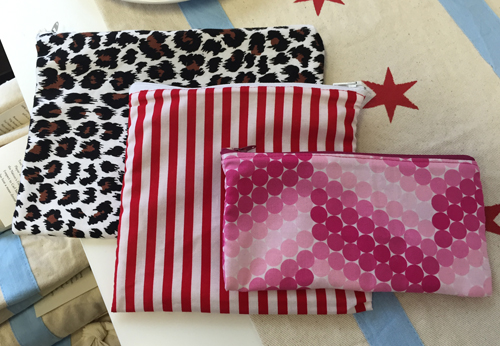 Poise.cc is the small handbag empire of Cinnamon Cooper, a founding member of the Chicago Craft Mafia and original organizer of the DIY Trunk Show. For many reasons, she's pretty great. We love that her bags are durable, versatile and extremely high quality. The three bags pictured above are from her line of reusable food bags — a more affordable and environmentally friendly alternative to zip-top baggies. The fabric used for these bags is made in the USA and has been approved by the FDA as food-safe. They are water resistant, machine-washable and have zipper closures. 
Come see more of Cinnamon's creations in person at the Blue Buddha Artisan Market, 1127 W. Granville in Chicago, or visit her website poise.cc.