On the twelfth day of Craftmas, the Blue Buddha Artisan Market gave to me …
Twelve Months of Maillers' Choice kits from Blue Buddha Boutique! 
Today we conclude our blog series, the 12 Days of Craftmas. We hope you've enjoyed it and are more familiar with just a few of the talented folks who sell their handmade goods in our Blue Buddha Artisan Market, as well as some fun chainmaille projects and special kits from Blue Buddha itself. We're excited to announce that we'll continue highlighting our Artisan Market vendors each Monday on this blog too! Stay tuned, and we look forward to meeting you as well! Please stop by our studio (1127 W. Granville, Chicago) and say hi; our hours can be found here.
If you're as obsessed with chainmaille as we are, then you'll want to purchase a subscription to our Mailler's Choice kits. Subscribing has its perks, including increasing discounts for the more months you subscribe for, a kit shipped right to your door each month, and free instructions for each kit! Not sold yet?
If you had purchased a 12-month Maillers' Choice subscription starting in January 2014, by today you'd have made the entire collection you see below!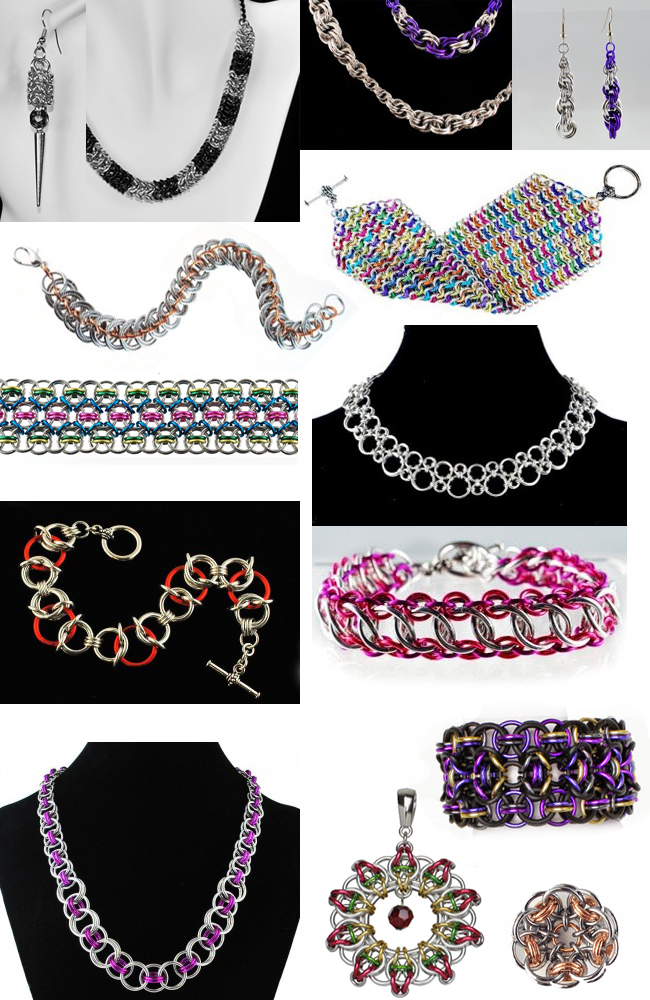 Happy holidays — and happy weaving!