As owner of Blue Buddha Boutique, I want you to know that I appreciate each of our customers and fans. For a small business like ours, every single order is important. Over the years, we've often asked you what you think, and you've given us some great feedback and advice. I wanted to let you know about improvements we've made based on your suggestions and give you five reasons to shop at Blue Buddha Boutique.
1. Our new, LOWER prices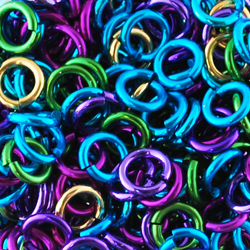 The number one bit of feedback we've received in the past two years has been about our pricing. We listened and took action. We negotiated better prices with our vendors, and last month we were able to pass on these savings to you by lowering our jump ring prices and changing our discount structure, allowing you to save more money when purchasing in bulk.
This means your dollars will go further, especially for aluminum and our made-in-the-USA anodized aluminum loose jump rings.

Look for this symbol on our website to know that your ring packs are eligible for our mix 'n' match discount, saving you up to an additional 20% off your jewelry-making supplies.
2. FAST order fulfillment
We admit that we were slammed with orders for a while and weren't able to keep up with demand. To address this, we implemented some new warehouse procedures that allow us to fill orders more efficiently. Additionally, we hired an "on-call" staff who can work extra hours when we have an influx of orders.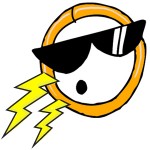 The result? In the past few months, 95% of orders less than $250 have shipped within 24 hours, Monday-Friday, and 90% of all orders have shipped within 2 business days. We're working on getting even faster, too. We know the sooner the product leaves our warehouse, the sooner you can get started on your project!
3. NEW jewelry-making components, only available at Blue Buddha
We are excited to bring you two product lines that you won't find elsewhere – our Faux Gold and silicone rubber rings.
Use Blue Buddha's new Faux Gold anodized aluminum jump rings in 21 sizes to create affordable, elegant chainmaille. We are the only supplier with so many sizes of gold anodized aluminum. B3's Faux Gold rings will not tarnish, thereby keeping your piece as beautiful as the day you created it. The look of gold, at a fraction of the price.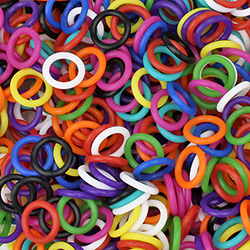 Blue Buddha Boutique is proud to introduce our exclusive line of shiny, stretchy and vibrant rubber O-rings.
These closed, non-latex rubber rings help you finish many traditional chainmaille weaves faster, resulting in flexible and stretchable pieces. You can also fold and manipulate the rubber O-rings to create spectacular patterns that you can't achieve with metal alone. We worked directly with a manufacturer to have these rings created especially for us – you won't find them elsewhere!
Our rubber rings are made in our most popular sizes to match our anodized aluminum best-sellers, and therefore work in lots of common chainmaille weaves.
 4. Blue Buddha supports ARTISANS

You probably know that we work with artisans across the world to bring you the most stunning  chainmaille designs we can find. What you may not know is that the artisans receive royalties and commissions when we sell kits and instructions for their designs. This is one reason why we charge for our instructions — so that we can support the designers who came up with the patterns in the first place and who have generously agreed to share their secrets with the world, allowing others to re-create (and sell!) that same pattern.

  They put time and energy into creating their designs, and we believe they should be compensated for their efforts. Through our website and our ads in international publications, we showcase our designers' work to hundreds of thousands of people across the globe, giving them access to many new potential fans.
We sell our kits and instructions separately so you can choose to purchase just the instructions if you already have jump rings, or you can purchase multiple kits without needing to pay for the instructions multiple times. And of course, you can buy both together–at a discount!
Have you created a chainmaille design that you want to share with the world? See our FAQ on becoming a Blue Buddha Designer to learn more on how to submit your piece and earn royalties for each instruction that we sell.
5. Chaimaille TIPS 'N' TRICKS and other crafty goodness on our YouTube Channel
For the past year we've been adding videos to our channel on YouTube with ideas and information to improve your chainmaille technique.  We've got lots more videos in the works, including weave tutorials.  Some of our most popular videos: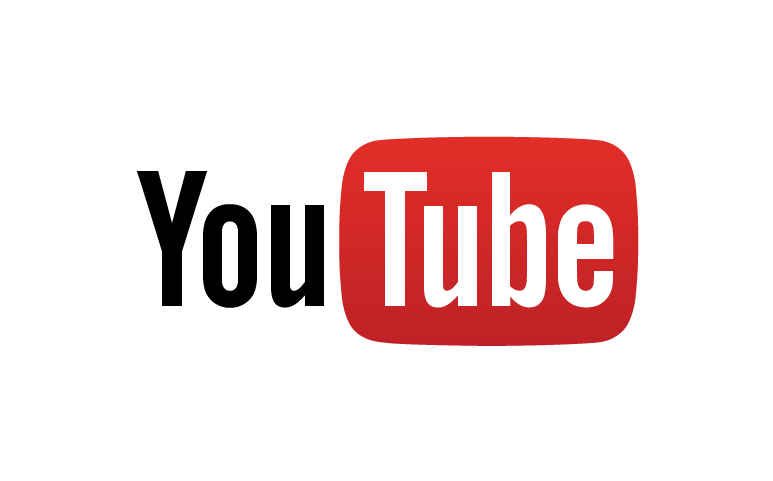 Check out our playlists and subscribe to ourYouTube channel today!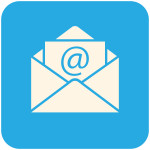 If you want to be the first to hear about new products and designs, and receive special subscriber-only offers, then
sign up for our Mailler's Newsletter today
! (If you're already subscribed but haven't been getting our emails, check your spam folder or your Promotions folder in Gmail. Sometimes they get buried.)
---
We hope to "see" you soon, either on our website, on social media or in our Chicago retail shop. If you have any questions about ordering or our products, or any suggestions and feedback in general, please drop us a line at [email protected]. We appreciate your business and look forward to helping you make beautiful chainmaille jewelry soon.
Happy weaving!