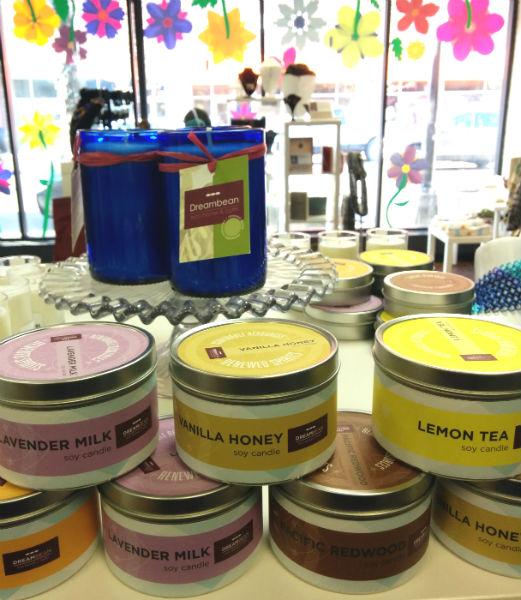 Bright Endeavors "lights the way" for adolescent mothers in Chicago, who receive coaching, guidance, and on-the-job training while producing premium soy candles & bath products. For these young women, Bright Endeavors is a pathway out of poverty – the first step toward quality, permanent employment.
Bright Endeavors' products not only look great but do good; every purchase supports the organization's mission, and customers aren't simply buying a beautiful item – you're empowering young women.
The B3 Artisan Market carries a wide range of these delightfully scented candles in sizes from small votive to large blue wine bottle to travel sized tins.  The soy wax can also be used as gentle body lotion when melted.   These candles have been very popular in store, so come try them out today!