Combine Jump Rings With Scales To Make Eye-Catching Jewelry
You can make some pretty amazing jewelry with jump rings and aluminum "scale" components. We're working on releasing several new scalemaille tutorials within the next six months, but in the meantime, try your hand at any of these projects, most of which are great for beginners!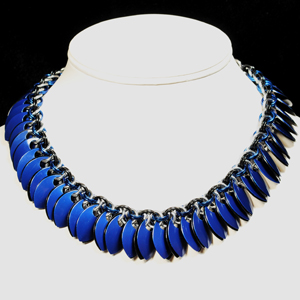 Scales can easily be attached as a finishing component onto existing jewelry designs, to add length and take the piece to a new level. Here are a couple of pieces from my Rebeca Mojica jewelry collection:
---
If you make any pieces with scales, please share them with us on Facebook or Instagram with the hashtag #MailledIt. We love to see what you guys come up with!