Combine Bright Greens, Cool Blues and Vivid Pinks To Make This Reversible Cuff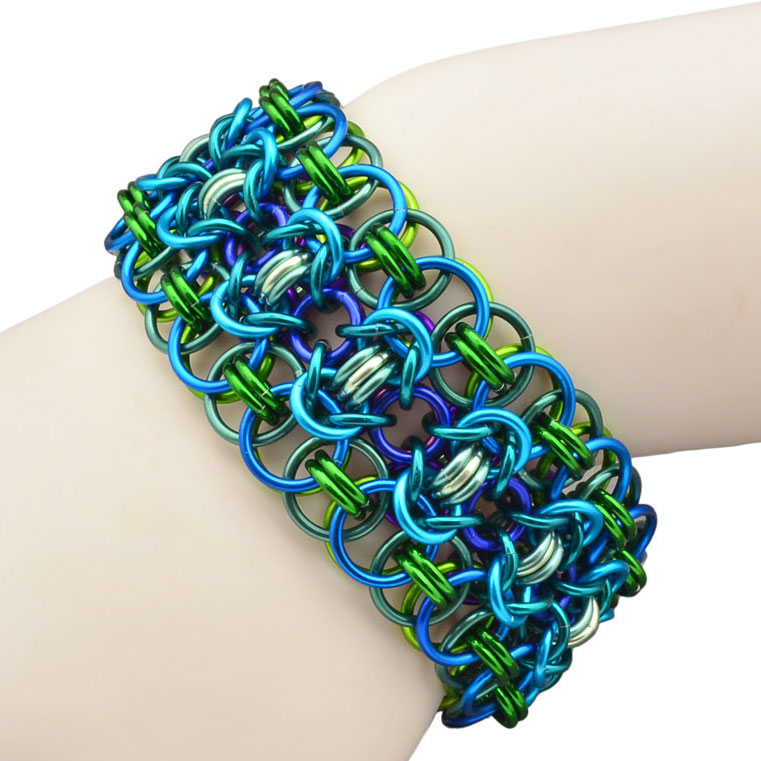 The popular Rondo a la Byzantine cuff is now available in a new limited-edition color combination: Spring Blossoms on one side and Oceanside on the reverse.
Use the diagram below to position the colors in your kit. All bags (except for the clasp) are labeled with their color name.
Purchase kits in the B3 Etsy shop while supplies last. I'll restock the kits once, so if you miss the initial offering, sign up for the wait list to be notified when the restock is available.
You'll need instructions for Rondo a la Byzantine, too. Be sure you're comfortable following the diagram below in order to correctly position your colors, as the instructions DO NOT include step by steps for this colorway. (Note: If you swap the position of certain colors, you may not have enough rings in your kit to complete your project; the kits were designed to complete the project as shown).