Persianette
In this weave designed by Kathleen Quinn, Full Persian meets Flowers, and voila: Persianette! To really make the pattern stand out, use a constrasting metal or color for the "flowers" in this weave. (Bracelet to the right shown in an aluminum Full Persian base w/ copper inner rosettes).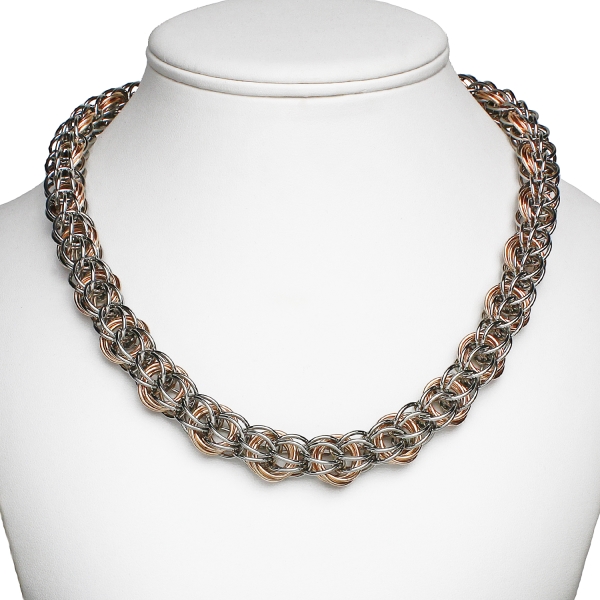 Persianette Necklace shown in stainless steel and bronze.
** NOTE: No instructions are currently available for this design. This is an archived page intended to provide eye candy and inspiration. **

Building Block Prerequisite:
Proficiency in at least 3 chainmaille weaves, including Full Persian 6-in-1 and Flowers. The Persianette tutorial expects that weavers have fully mastered the Full Persian weave.