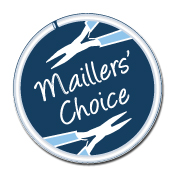 Below you can vote for the kit we will release in December.


Love Maillers' Choice? Join the club! Subscribe and you'll automatically receive every Maillers' Choice kit in your mailbox each month.



---
For December, we're ready to dress up your holiday attire! "Sparkle & Entwined" is a design by B3 Customer Care Supervisor Aimee Leang. It brings together two great projects into one – Captive Crystals and Flowers. Click the button below to help us finalize her creation! 

---