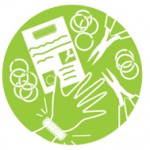 "Chainmaille Starter Packs" have finally come to Blue Buddha and just in time for the holidays!  These new packs (which we think will also make great gifts!) contain everything you need to get started creating beautiful chainmaille jewelry.  Absolutely no guesswork involved!  We provide you with the tools we love for beginners, projects we know people can succeed at and even color customization we know will look beautiful together.  All you have to do is click!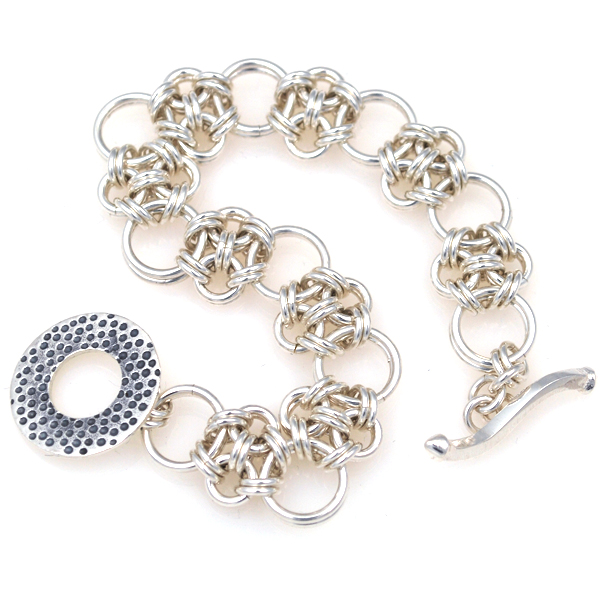 Each Starter Pack is completely different from the next, allowing you to mix and match without any overlap in projects.  Our convenient Tool Pack is also kept separate so you won't end up needlessly paying for extra tools over and over again just to get more projects.  Each pack is designed to take the user from complete novice to at least an intermediate level.  The largest pack (the "Scholar" Pack) even takes people past intermediate and closer to advanced.  Each pack also comes with a handy "Get Started Guide" with tips for how to hold your pliers and open and close your jump rings properly.  Also included is a bag of practice rings so newbies can try their opening and closing skills without damaging the rings in their project kits.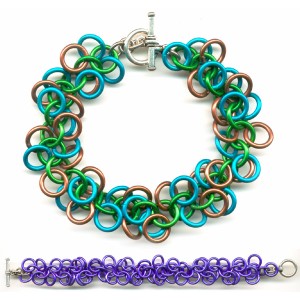 We are ridiculously excited about these packs (in case you couldn't tell!)  We're also excited because, in honor of their release, we have organized a blog hop and giveaway! Between November 14th and 21st, seven awesome blogs will be making posts featuring our starter packs as well as personal stories from the writers about their experiences with chainmaille.  We can't wait to read all these posts and we know you'll love them too. Not to mention that each blog post offers the chance to enter to win a kit for our "Shaggy Loops" project, customized with any two colors you like.


---
Here's the list of where you can find each post.  We'll update it each day with links to the posts as they are published so check back often to see the stories and enter to win the giveaway!
Wednesday, NOVEMBER 14TH
The Beading Gem's Journal
Thursday, NOVEMBER 15TH
Beading Daily Blog
Friday, NOVEMBER 16TH
Angelica Brigade Blog
Monday, NOVEMBER 19TH
Handmade Artists Forum Blog
Tuesday, NOVEMBER 20TH
ChiIL Mama Blog
Wednesday, NOVEMBER 21ST
Lovestruck Jewelry Blog
---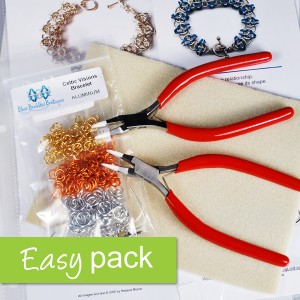 But wait, there's more!  Comment** on THIS POST though midnight CT on November 28th for your chance to win our Grand Prize Giveaway: an "All-in-One, Easy Start to Chainmaille" pack.  This pack comes with two pairs of pliers, a mini bead mat and kit and instructions for one of our most popular projects, "Celtic Visions" bracelet.  We'll choose one lucky winner on the 29th – it could be you!
**Please note: Your comment may not appear right away.  In order to prevent spammers and robots from taking over our giveaway, we must approve comments, particularly from folks who have not commented on a previous blog post.  We will do so frequently throughout the day, so we'll get to yours soon!