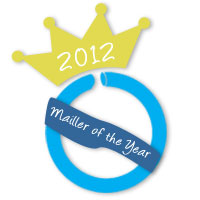 It's no secret that our customers are super talented and creative.  After years of seeing your creations in photos posted to our page on Facebook, in-person at shows and classes and in your online shops, we decided to create a contest to showcase your creativity and even award you for it!
We started our "Featured Product" contest in 2011, choosing one of our products and challenging customers to make something great with it each month.  In 2012, we had more than 170 entries utilizing everything from beads and scales to large rings and tough stainless steel.  Below are the top 12 finalists as chosen by YOU each month throughout the year and it's time for them to go head to head to choose a top winner to become our "Mailler of the Year 2012".  The winner will receive a $100 B3 Gift Certificate and, of course, bragging rights for the year.
Preview the winners below and then vote for your favorite be clicking the button or using the link at the end of the post.  Voting will close at midnight CT on January 31st.  Good luck to all and thanks to everyone who helped make this contest so inspiring all year round!

---
January
Featured Product: Enameled Copper
Winner: Mini Rondo à la Byzantine by Jessica G.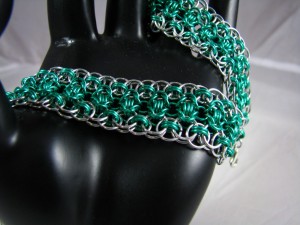 ---
February
Featured Product: Anodized Aluminum Scales
Winner: Deluxe Tarzan Bracelet by Chrys M.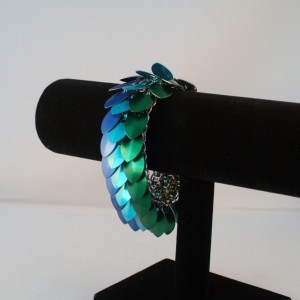 ---
March
Featured Product: Size O18
Winner: Spring Celebration by Thereze J.
---
April
Featured Product: Swarovski® Crystal Beads
Winner: Captive Crystal Byzantine by Chrys M.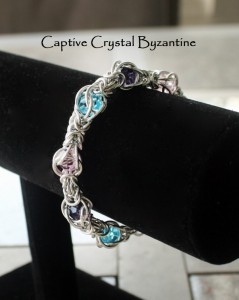 ---
May
Featured Product: Stainless Steel
Winner: Persian Snake Cuff by Lisa S.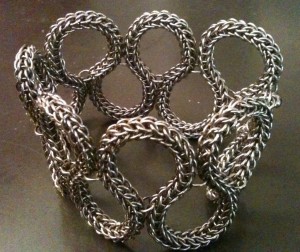 ---
June
Featured Product: Creative Color
Winner: Dragons! by Chad M.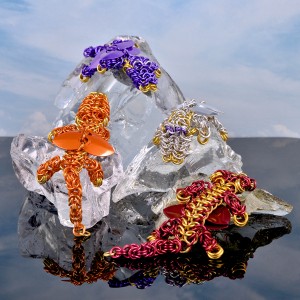 ---
July
Featured Product: Miyuki Seed Beads
Winner: Danu's Delight by Lindsay L.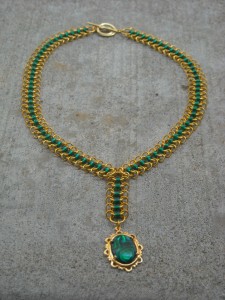 ---
August
Featured Product: Copper Rings
Winner: Knotted Chainmaille Statement Necklace by Joyce K.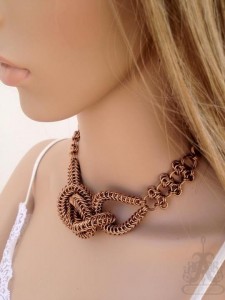 ---
September
Featured Product: Rings Size T (3/8″ 9/5mm) or Larger
Winner: Lacey Victorian Collar by Heidi V.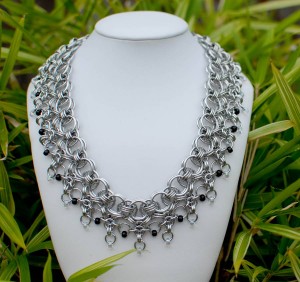 ---
October
Featured Product: Halloween/Fall Inspired
Winner: Shelob's Snare by Lindsay L.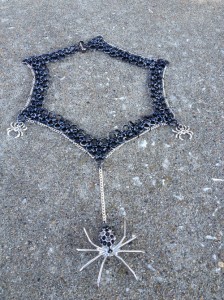 ---
November
Featured Product: Geometric Shapes
Winner: Times Square by Cynthia T.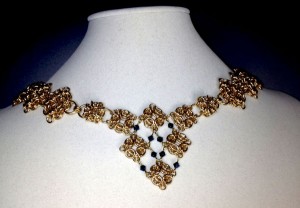 ---
December
Featured Product: Bright Aluminum ONLY!
Winner: Japanese Dragonscale Bracelet by Wing N.
---