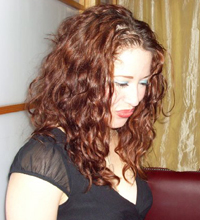 Today we are happy to launch the first of a new weekly blog series, Artisan Market Mondays. Each week we will feature a vendor from our Artisan Market — and we're lucky to have such a creative and diverse stash of inventory to highlight. First up …
What better way to kick off this new series than with someone near and dear to Blue Buddha — our very own Kat Wisniewski of Elemental Art Jewelry (be sure to like her on Facebook too)!
In addition to being an incredibly talented chainmaille artist, particularly with glass rings, Kat is a member of the B3 team she puts her skills to great use doing photography, developing our class curriculum and teaching chainmaille classes — not to mention being the designer behind some of our best-selling kits ever.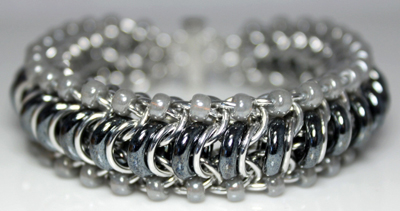 Also, Kat will teach several classes at the 2015 Bead&Button Show in Milwaukee! She's a busy lady and we're lucky to have her on our team. 
Come by and check out Elemental Art Jewelry and all the other goodies in the Blue Buddha Artisan Market, 1127 W. Granville in Chicago.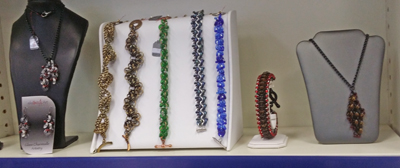 Can't stop by in person? Check out Kat's website, ElementalArtJewelry.com.