We've mentioned that our B3 Artisan Market is pretty diverse, right? Lots of jewelry, home decor, artwork, etc.? Well, that's true! But that's not all we have in store for you …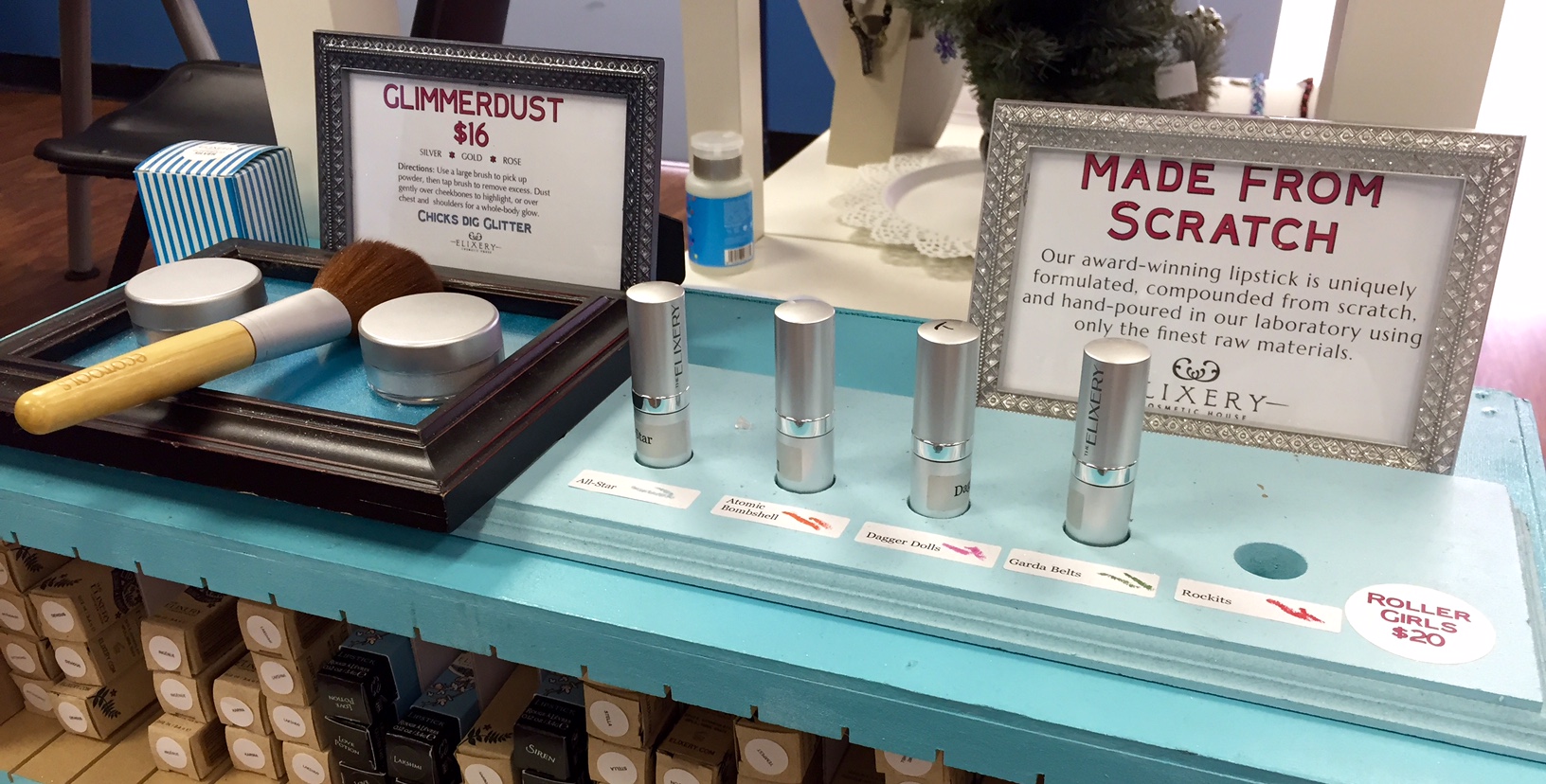 Let us introduce you to The Elixery, a Minneapolis-based cosmetics house. The folks at Elixery formulate original products, develop their own colors, and compound products from scratch in their lab.
Not only do they create moisturizing and long-wearing lipsticks, fun Glimmer Dust, essential oil infused products, but also many other glam items, but they source ingredients that are safe, vegan and free of animal testing! 
Stop by to check out Elixery's items at the B3 Artisan Market, 1127 W. Granville Ave. in Chicago, or visit The Elixery online www.elixery.com.