Love bacon and eggs? The state of Michigan (or Illinois or Ohio)? Bunnies, birds, buffalo or hearts?
On this Artisan Market Monday, we'd like to introduce you to Purple and Lime, whose colorful acrylic laser-cut jewelry probably has a piece to represent whatever you want to keep close to your heart!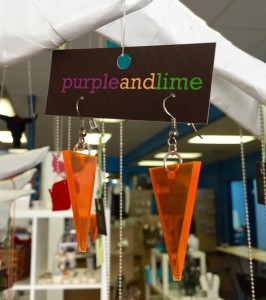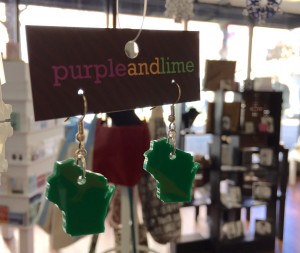 Stop by the Blue Buddha Artisan Market at 1127 W. Granville Ave. in Chicago to see much more of Purple and Lime's accessories and jewelry, or visit their online shop at www.etsy.com/purpleandlime or website www.purpleandlime.com.