It's Artisan Market Monday!
Today we're are featuring Laurence Pommells, designer for Dragon Faiya Kreations. Laurence creates handmade statement piece jewelry, using copper, silver, and a variety of stones.
"DFK is my brainchild and I have been crafting fine jewelry for the past 10 years. At DFK, I  work passionately to create the best pieces to compliment individuals' flare and personality.  Through wood and wire work, I design pieces that speak to the soul and catch the aesthetic eye.  Through challenges we all grow, so please challenge me so we can do our best to grow together!"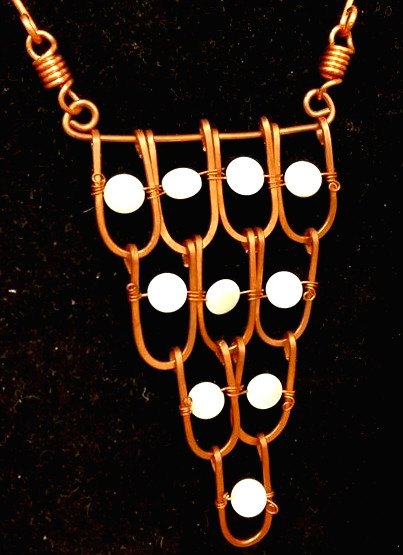 Check out Dragon Faiya Kreations on Facebook!