Wh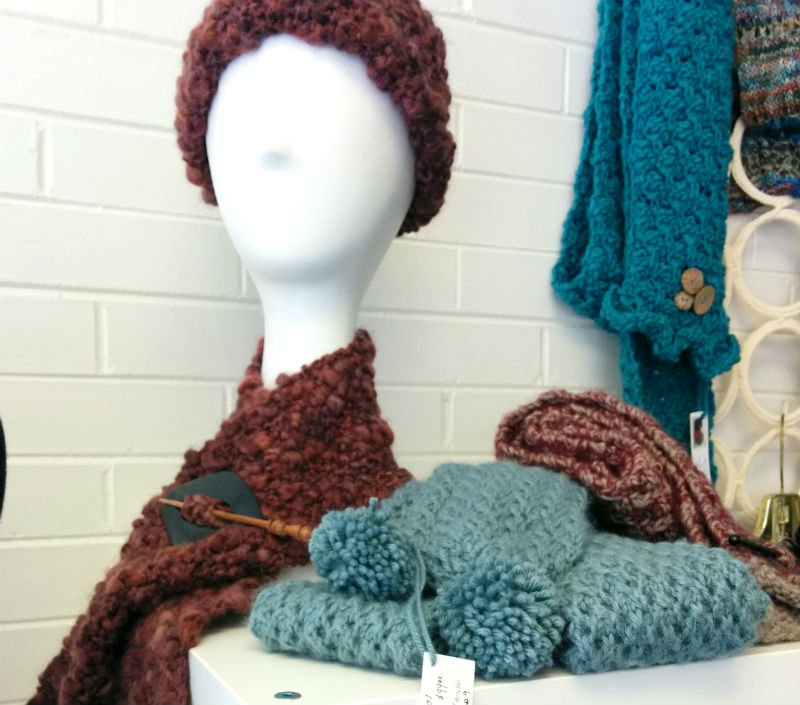 ile it's now March and spring will technically be beginning soon, here in Chicago we know there's going to be several more weeks of winter cold left.  Why not treat yourself and stay warm with a luxurious handmade scarf by Elegant Handknits?  Judi Peman (Elegant Handknit's creator) knows how to combine truly beautiful yarns with patterns that show off their soft and subtle coloring well.
She says of her work:  "We specialize in accessories knit from high quality natural and synthetic yarns such as fine wool, silk, cotton, mohair, alpaca, bamboo, and for our friends with allergies, synthetic blends. Especially crafted for you in Chicago, Illinois, our scarves, hats, shawls, neck warmers, necklaces, and cowls will keep you warm enough for a Chicago winter as well as adding a colorful, festive look to your wardrobe."
Come in and try a piece on!  You won't leave disappointed.