It's the day before St. Patrick's Day, so we figured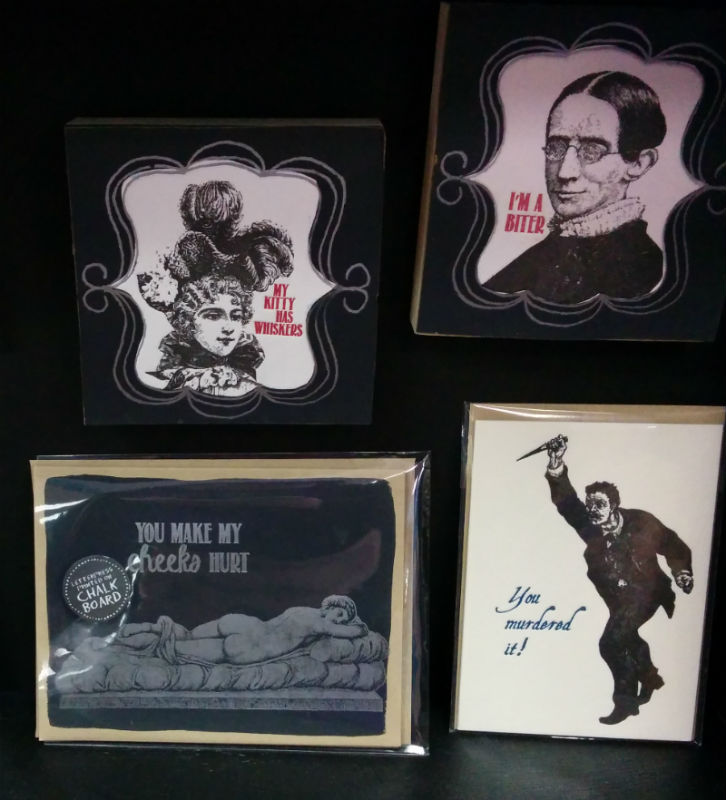 you might be prepared to handle a little more snark in your life.  Nancy Flemm is the firecracker behind pixies & porcupines, which celebrates the sarcastic through letterpress and silkscreened cards and miniature wall art.
Nancy says about her work:  "pixies & porcupines feeds my need to spend hours looking at vintage art and thinking of snarky greetings. My cards are letterpress printed on a Vandercook with a dash of unicorn blood to make them extra special. I print everything myself on 100% post-consumer recycled paper made in the good ole US of A. Although I have no filter I do have a social conscious."
We love her blend of wit, art, & commentary, so come in and check out her selection any time you need a kick in the pants or a naughty giggle.