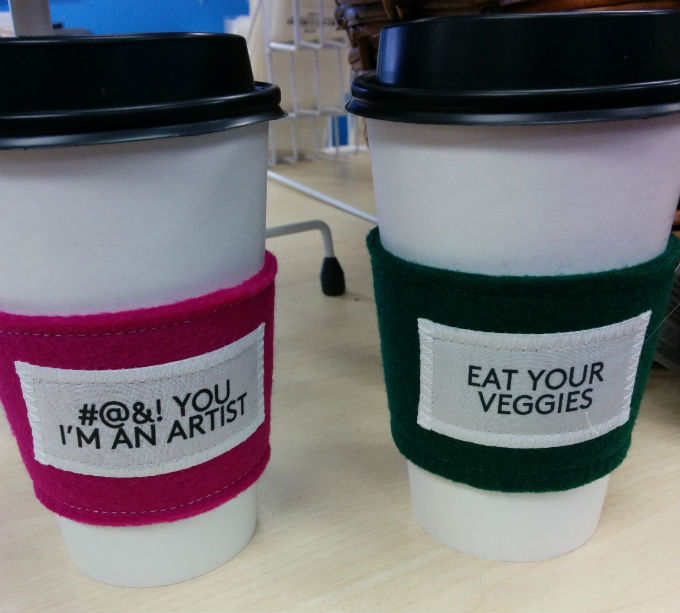 Some estimates are as high as 23 billion paper coffee cups per year are used and thrown away in the U.S. alone.  Each one of those cups is accompanied by an equally wasteful cardboard sleeve.
Snarky Sleeves tries to reduce a small portion of that paper waste with delightfully snarky words and phrases.  These sleeves are made from 100% recycled post-consumer PET plastic bottles, so you can feel even more eco-awesome.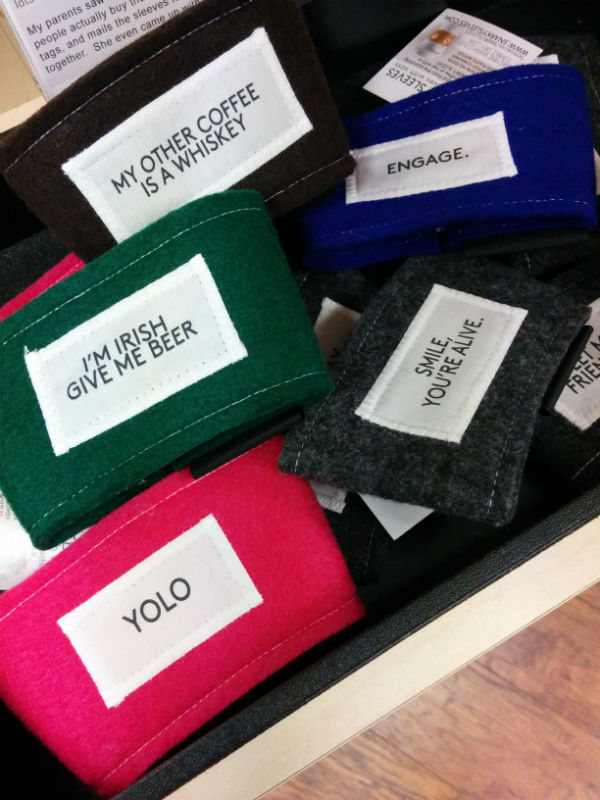 An even better reason to snag every Snarky Sleeve you can ASAP? This is the last call for Snarky Sleeves. That's right, Michelle is retiring from this venture and on to the next, so get 'em while you can!
All of the Snarky Sleeves are handmade in Chicago, IL out of domestically made materials.
Learn more about Snarky Sleeves creator Michelle Kaffko here!
Stop by and check out more Snarky Sleeves at the Blue Buddha Artisan Market, 1127 W. Granville in Chicago.